'Star Wars: The Last Jedi' images drop courtesy of EW. Get ready for hot ass cloaked Luke action, and more!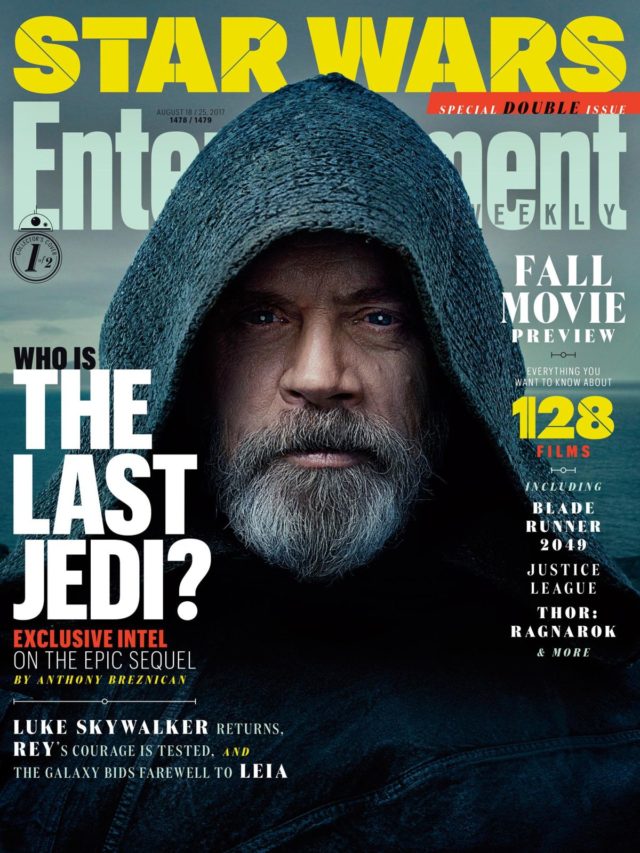 Want some new The Last Jedi images? You're in the right fucking place. You don't? Then get the fuck out of here, you goddamn donkey!
EW has revealed the first look at their upcoming Fall preview issue, and along with it new Star Wars: The Last Jedi photos and two covers featuring Luke Skywalker and Rey! Check them out in the gallery below and stay tuned for even more first looks at new additions to the galaxy far, far away.

RELATED: A Star Wars: The Last Jedi Behind-the-Scenes Reel is Here!

Star Wars: The Last Jedi is written and directed by Rian Johnson (Brick, Looper) and continues the storylines introduced in Star Wars: The Force Awakens, welcoming back cast members Mark Hamill as Luke Skywalker, the late Carrie Fisher as General Leia Organa, Adam Driver as Kylo Ren, Daisy Ridley as Rey, John Boyega as Finn, Lupita Nyong'o as Maz Kanata, Oscar Isaac as Poe Dameron, Domhnall Gleeson as Hux, Anthony Daniels as C-3PO, Gwendoline Christie as Captain Phasma, and Andy Serkis as Supreme Leader Snoke. New cast members will include Academy Award winner Benicio Del Toro, Academy Award nominee Laura Dern, and newcomer Kelly Marie Tran as Rose.

The sequel is produced by Kathleen Kennedy and Ram Bergman and executive produced by J.J. Abrams, Jason McGatlin, and Tom Karnowski. Star Wars: The Last Jedi opens in regular and IMAX theaters on December 15, 2017.