'Justice League' reshoots costing $25 million, and Superman is filming his scenes with a mustache he isn't allowed to shave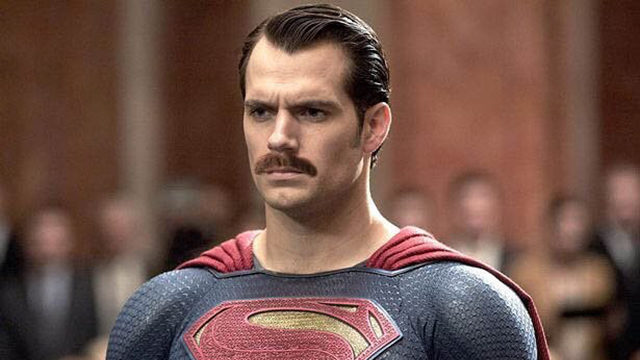 A new Justice League trailer dropped this weekend at SDCC, and it was a mixed bag. The first minute or so intelligently focused on pop culture phenom Wonder Woman, featuring a tone quite similar to her movie's. However, after that, the trailer segued into what you'd expect from a Zack Snyder affair. You know, muted-ass palette, dumpster fires burning everywhere, stilted dialogue, overwrought CGI crap. The former segment is either the result of these reshoots or *what* they're aiming for in them. So, it makes the extensiveness of these reshoots super intriguing. What will they be able to achieve with them? How much credit should Whedon get? And obviously, can he save this fucking movie?
When director Zack Snyder stepped away from Warner Bros.' and DC Films' mega-anticipated superhero team-up film Justice League in the wake of a family tragedy, the man who directed The Avengers stepped in to take his place. But will Joss Whedon receive directing credit for his work on the movie? A new report claims he won't, and also sheds some light on the film's extensive (and expensive) reshoots.


Over the weekend, Warner Bros. unveiled a new trailer for Justice League at Hall H, and released it online immediately afterward. One of the channels they released it through was their official Warner Bros. UK YouTube channel, where ScreenRant noticed an interesting bit of text in the description:

A film by Zack Snyder and Joss Whedon starring Ben Affleck, Gal Gadot, Henry Cavill, Jason Momoa, Ezra Miller and Ray Fisher.

That's the first time we'd seen Whedon's name alongside Snyder's in any sort of official capacity like that, and the studio swiftly removed the credit from the video's description. To be clear, it isn't studio executives who decide if there's a Joss Whedon Justice League directing credit. That decision lies with the Director's Guild of America. But it's an interesting thing to think about, and something I've been wondering about ever since Whedon officially boarded the project.

We know that even before he stepped into the director's chair, Whedon did some work on the film's script. By the time the movie is released, he'll have been shepherding it toward the screen in a directing capacity for just under six months. And while Ray Fisher (Cyborg) indicated at SDCC that the movie's reshoots were "brief, if anything," we have it on good authority that Whedon has overhauled a significant amount of the movie.

A new report from Variety confirms our intel, revealing that the studio is spending $25 million on reshoots that have lasted roughly two months, which is far longer than the average time that's normally built in for films of this size. The report also says that the reshoots are problems for the in-demand cast, and it hilariously uses Henry Cavill as an example: his character in Mission: Impossible 6 has a mustache, and Paramount refuses to let him shave it off when he heads across town to film his Superman scenes, so it'll have to be digitally removed from the Justice League pick-ups.