'Star Wars: The Last Jedi' Character Posters are notably sanguinary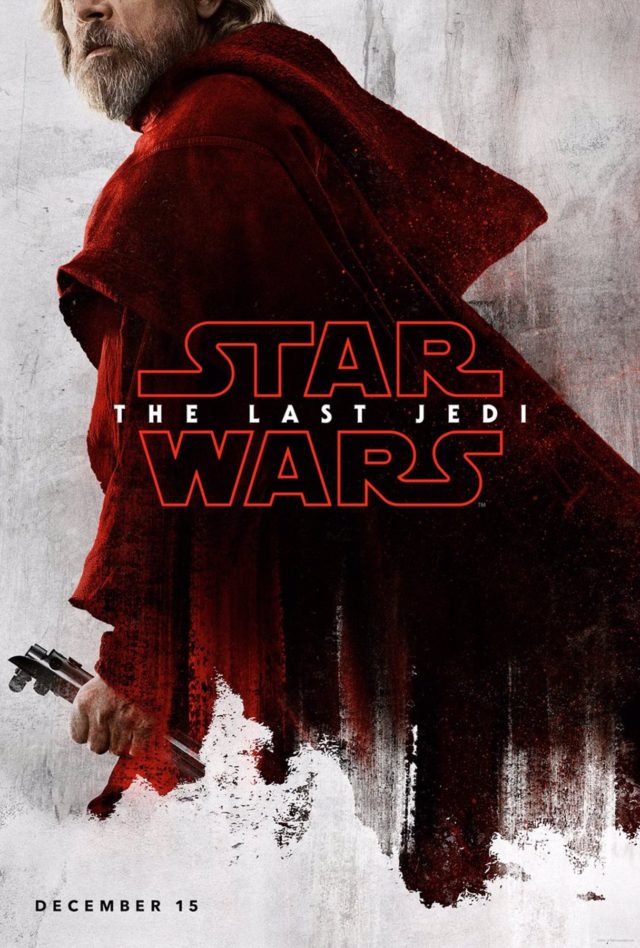 Oh man! Some foreboding-ass character posters for Star Wars: The Last Jedi. Following the ominous, red-tinted logo for the movie, these character posters are also drenched in sanguinary portent.
The D23 Expo in Anaheim, California, has already seen the release of a behind-the-scenes video spotlighting the highly anticipated Star Wars: The Last Jedi. Following on the release of that sizzle reel, Disney and Lucasfilm have released four new posters for the eighth installment in the beloved franchise.

Each of the four posters features a different central character, in this case Luke Skywalker, General Leia, Finn and Rey. Red is a prominent color on all of the posters, as it was on the first poster released back in April. There's a close association between the Sith and the color red, but it's not entirely clear whether or not the color choice has any significance beyond aesthetics.

Mark Hamill, John Boyega and Daisy Ridley all released the images featuring their characters through their social media accounts. However, as Carrie Fisher passed away in December of last year, the official Star Wars Twitter account released her poster.