Mondo bringing beautiful 'Contra' and 'Castlevania' posters exclusively to SDCC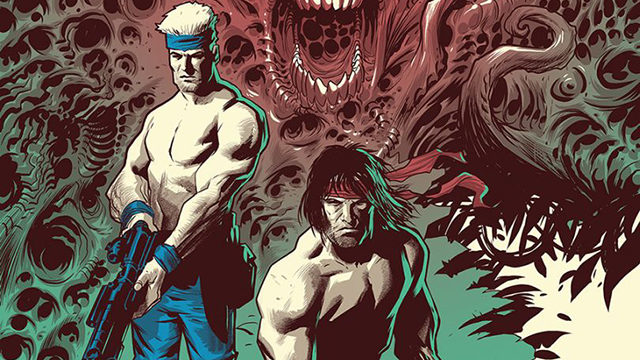 Man, fuck. There aren't many times lately when I wish I was attending SDCC. The entire apparatus has grown wildly out of control, mutating into a bloated pop culture hype machine. That said, watch in amusement at how quickly I contradict myself, since I really wish I was going this year to snag these gorgeous Mondo posters for Castlevania and Contra. Or, I suppose, attempt to snag them, given how quickly exclusives sell out.
Geek-loving boutique art gallery Mondo is ready with its latest batch of collectible video game treasures. Get hype, NES fans.

First, we have a new poster for Castlevania III: Dracula's Curse, created by artist Sachin Teng. Like most of Mondo's items, the 18×24 poster will be available in a limited run of 150, for $65.

There's also a two-fer for the side-scrolling classic, Contra. In addition to a poster by artist Eric Powell (limited run of 225, $45), there's a vinyl LP soundtrack containing music from both the arcade and NES versions of the game.

The record is itself a piece of art, with a red-orange-yellow color scheme surrounding an artful label in the center of the disc. It's also packaged inside a slipcase featuring Powell's art. The limited run of 1,000 records will be sold at $25 apiece.

Mondo will be debuting all of these items at San Diego Comic Con, starting with preview night on July 19. Both posters will only be available in San Diego; any leftover stock will be sold online at a later date.