Kojima drops 'Death Stranding' "Bridges" teaser, game is skipping E3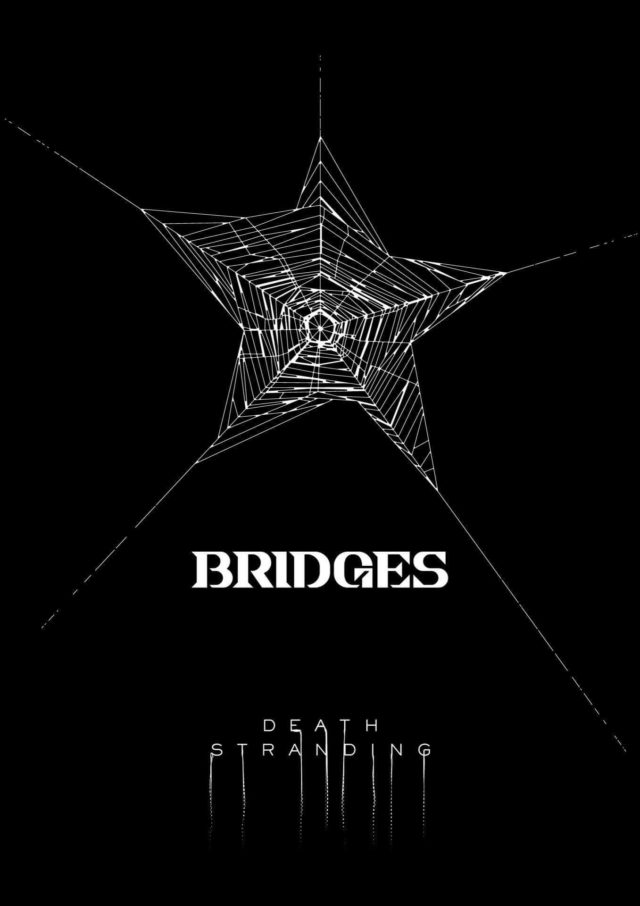 Hideo Kojima's next game ain't coming to E3 this year, folks. But he did share a new, extremely vague, extremely Kojima teaser for the game. A spiderweb! The word "bridges"! My guess? Bridges between universes, the spiderweb the connections between them. Just a guess, though! Can't wait to be 10000% right wrong. As well, a Polygon article digs real, real deep into all the way "bridges" have already been presented by Kojima in this game.
That's according to a couple of tweets from the man himself, who said the team is "fully focused on development" of Death Stranding at present.

He did, however, share the teaser image you see above featuring a spider web shaped like a star with mooring threads on each point – which may be the "bridges". There is also a polygon in the center of the web instead of the typical spiral.

It's possible he will discuss the current state of development during his E3 Coliseum panel with Geoff Keighley.

It will take place on Wednesday, June 14 and kicks off at 3:15pm PT, 6:15pm ET, 11:15pm UK, 12:15am EU. The chat will take a look back on Kojima's career and will be led by Kong: Skull Island director Jordan Vogt-Roberts

"These two creative forces will share the stage to discuss the fusion of gaming and cinema. Mr. Kojima will discuss his cinematic influences and how they have allowed him to make masterworks of his own," reads the panel description.

Death Stranding was announced as the next project from Kojima Productions as a PlayStation 4 title during E3 2016 with a very odd trailer full of symbolism, which spawned various theories.

We still know almost next to nothing on the game, but here's what we do know: it is a Metal Gear Solid-type action game; it's about ropes instead of sticks; something from another world is stranding in our world; The Walking Dead's Norman Reedus stars in it; Mads Mikkelsen plays the villain; Guillermo del Toro may or may not be in the game; it will possibly release in 2018 but we aren't holding our breath.

Also, Sony is partnering on the project, and the company was chosen because it supported Kojima's vision in case you forgot that bit.

If it's not going to be shown off at E3 2017 next week, maybe we'll get our next glimpse of it at gamescom 2017, but more than likely it won't come until The Game Awards 2017 and the PlayStation Experience – both of which take place in December.

Whatever the venue, we'll keep you up-to-date.