'Justice League' has begun "significant reshoots" that will last through the summer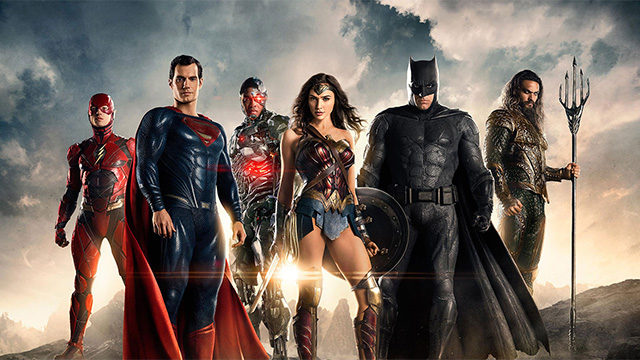 Folks, Justice League has begun "significant reshoots" with Joss Whedon behind the wheel. This news is coming off an opening weekend for Wonder Woman which saw, Jesus Christ is it really possible?, pop culture geeks actually enjoying a DC movie. Warner Bros. and DC have an opportunity to follow up the Wondrous Woman's flick with a second hit in Justice League, and I'm hoping these reshoots see that opportunity through. I have, I *have*, I have to imagine these reshoots are intended to bring the same levity and heart that was so appreciated in Wonder Woman to Justice League. I mean, right? I mean, please?
Justice League is undergoing some changes. According to a report from Batman-on-Film.com, the upcoming movie is filming "significant" reshoots in London. The reshoots are expected to run through June and July, and possibly into August. As such, they have been described as "not your 'standard' pick-ups."

Further, the report indicates that Justice League's main cast has reunited to film these reshoots. Batman v Superman star Henry Cavill, who plays Superman, seemed to lend credence to this report when he recently shared a photo of himself in costume in what appears to be his trailer on set.

Avengers director Joss Whedon will helm the reshoots following the departure of director Zack Snyder, who stepped down from the project in order to cope with the death of his daughter Autumn. However, it appears that Whedon was already working on Justice League before Snyder's exit. In an earlier report, DC Extended Universe producer Charles Roven explained, "We were saddened by the events that caused Zack Snyder and Deborah Snyder to have to leave and turn the reins over to Joss Whedon. He was already working with us on some of the scenes for the additional photography that we're gonna be doing shortly, and it was fortunate that — Zack convinced him, and he agreed to step in and finish the movie, help Zack finish his vision, and we're excited about that."

According to this new report, the scope of these reshoots has widened. Nevertheless, the report's source remains optimistic about the direction of the film and believes these will contribute to making Justice League "the best film possible."

Arriving November 17, Justice League stars Ben Affleck as Batman, Henry Cavill as Superman, Amy Adams as Lois Lane, Gal Gadot as Wonder Woman, Jason Momoa as Aquaman, Ezra Miller as The Flash, Ray Fisher as Cyborg, Willem Dafoe as Vulko, Jesse Eisenberg as Lex Luthor, Jeremy Irons as Alfred Pennyworth, Diane Lane as Martha Kent, Connie Nielsen as Queen Hippolyta and J. K. Simmons as Commissioner Gordon.