Tom Cruise announces title of 'Top Gun 2', 'Top Gun: Maverick'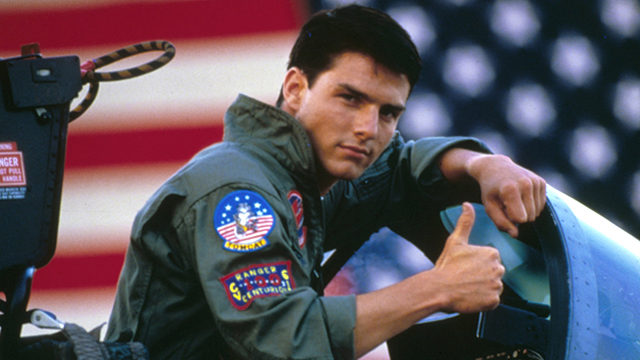 Do titles matter anymore? Asking for a friend. Me. I'm asking for me. 'Cause Top Gun 2 is titled Top Gun: Maverick, and I can't tell if it's fine, cumbersome, or irrelevant.
First of all, Tom Cruise says that the real title for Top Gun 2 is Top Gun: Maverick, named after the actor's call sign in the sky from the original movie. It's kind of a clumsy title, which would be better off just being called Maverick, but since there's a classic TV show and a film adaptation of it with the same title, it's probably easier for brand recognition to keep Top Gun along with it.

Outside of the title, Tom Cruise couldn't really divulge any specific details, not even the names of any other cast members returning for the sequel (though we know Val Kilmer is surely interested). But he did give a general idea of how they're approaching the movie:

"We're gonna have the same tone that we had from the first one. Stylistically it's gonna be the same. We're gonna have the same score from Harold Faltermeyer, I can tell you that. Aviators are back. The need for speed, we're gonna have big, fast machines. It's going to be a competition film like the first one, and it's going to be in the same vein and the same tone as the first one, but a progression for Maverick."

The fact that the sequel is going to have the same tone as the first movie is interesting, because Top Gun is the kind of movie that movie studios don't really make anymore. It was just as much of a romance as it was an action movie. The relationship between the characters played by Tom Cruise and Kelly McGillis was such an integral part of the movie that you can't hear Berlin's song "Take My Breath Away" without picturing the two stars making out. Will there be another romance in the sequel? It remains to be seen.