'John Wick 3' currently being written, director of the first two hopes to return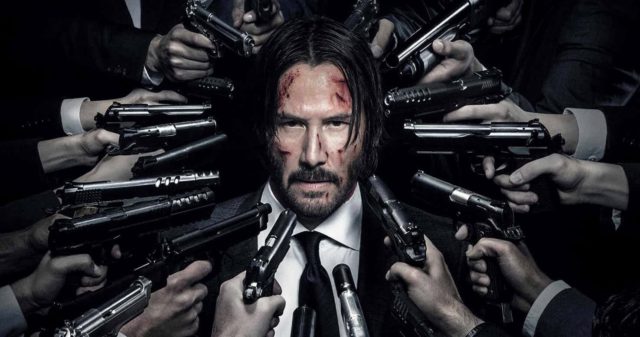 Listen. I got a sickness. I saw John Wick 2 in the theater *five* fucking times. I own digital copies of both installments in the franchise. I…I need a third movie, and I need the director of the first two to helm it. My needs? It's looking like they'll be met.
Since its theatrical release back in February, John Wick: Chapter 2 has grossed over $166 million, almost doubling the box office haul of its predecessor. The film also received critical acclaim, making a third entry in the series an obvious choice for Lionsgate. The studio has not yet announced another sequel, but — thanks to some news from Chapter 2 director Chad Stahelski — fans of the Keanu Reeves-led action franchise will be happy to hear pre-production is underway on a third movie.

"We're currently in the middle of writing it right now," Stahelski confirmed to Collider when asked about the film's current status. When pressed for info on when filming would begin, Stahelski replied, "It's more of a how fast can we get our sh** together. But I would assume that if not by the end of this year, the beginning of next year."

With a Chapter 3 seemingly a go, the next question turned to whether Stahelski would return to direct. The filmmaker is currently attached to a Highlander reboot, and David Leitch — who co-directed the first John Wick alongside Stahelski — is presently at work on the upcoming Deadpool sequel. Stahelski stated he is "super involved" with Chapter 3, but not in a full capacity just yet. "Currently I'm acting as prep director," he explained. "Hopefully everything will work out time wise."

John Wick: Chapter 2 stars Keanu Reeves, Ian McShane, Lance Reddick, Ruby Rose and Common. The film is available now through onDemand. The 4K, Blu-ray and DVD versions will hit store shelves on June 13.