'Deadpool 2' casts Jack Kesy as "major villain" who is probably Black Tom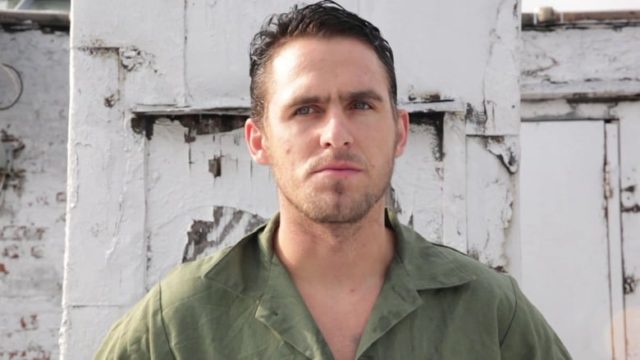 Yeah. I don't know The actor Jack Kesy, nor do I know the Deadpool villain Black Tom. So infinite shrugs coming from this guy, right here!
Deadpool got a lot of mileage out of casting a lesser-known actor as a lesser-known villain and it looks like the sequel will follow suit. Jack Kesy, whose credits include FX's The Strain and the upcoming Baywatch, has joined the cast of the sequel as a "major villain."

And while Major Villain is a pretty good bad guy name, Deadline reports that Kesy is possibly playing "Black Tom" Cassidy, a regular enemy of the X-Men in Marvel comic books. This is unconfirmed, but it gels with the first movie, where Ed Skrein played Ajax, a B-tier comic book baddie whose main job was to give Wade Wilson someone to hate. Why would 20th Century Fox utilize a more famous villain when his role will mainly involve getting made fun of by a wisecracking lunatic for two hours?

Like many comic book characters, Black Tom has a weird history. Originally introduced as an Irish mutant who could discharge energy blasts through wooden objects, he later gained the ability to transfer parts of himself into plants, allowing him to live on even if his original body was destroyed. He's also been a regular partner with the Juggernaut, the hulking villain played by Vinne Jones in X-Men: The Last Stand. This presence of Black Tom in Deadpool 2 makes me wonder if Juggernaut will play a role in the sequel. Like Colossus in the first film, he's a character who was wasted in the original run of X-Men movies and he's just begging for another shot at the big screen.

In any case, it's easy to imagine Deadpool getting really annoyed at a villain who can hide in plants and simply won't die. Any bad guy who can get Wade Wilson angry and swearing is probably a good choice.

Although he's been appearing in movies and television since 2009, Jack Kesy is finally looking to break out. He plays the rock star turned vampire Gabriel Bolivar on FX's horror series The Strain and he's Leon in Baywatch, which opens this Friday. Soon, he'll be seen starring alongside Chris Hemsworth in Horse Soldiers and Bruce Willis in Death Wish.

Deadpool 2 is set for a June 1, 2018 release date. Atomic Blonde director David Leitch is stepping in for original director Tim Miller, who departed the project following creative differences with star Ryan Reynolds. Naturally, Reynolds will once again wear that too-tight red suit, with Morena Baccarin, Leslie Uggams, Stefan Kapacic, and Brianna Hildebrand all reprising their roles from the first movie.