Tom Hardy starring in 'Venom' movie with 'Zombieland' director helming it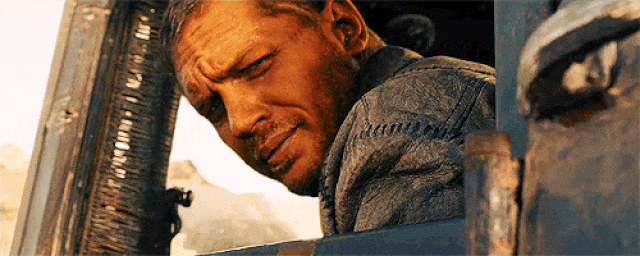 I, I just don't care Venom movie. I know that Tom Hardy is starring in it. Awesome. I know the director of Zombieland is directing it. Awesome. But, man. My apathy. How about you?
Barely two months after Sony Pictures staked out a release date for its long-discussed Venom movie, the studio has settled on both a director and a star for the Spider-Man spinoff.

According to The Hollywood Reporter, Oscar nominee Tom Hardy is in final negotiations for the title role, while Zombieland director Ruben Fleischer is nearing a deal to step behind the camera. Production is set to begin this fall; the film is targeted for release on Oct. 5, 2018.
The news arrives ahead of the July release of Spider-Man: Homecoming, a co-production with Marvel Studios that reboots the Sony franchise, with Tom Holland reprising his role as Peter Parker from Captain America: Civil War. Venom isn't connected to the Marvel Cinematic Universe, but it's the first film in a long-planned expansion of the Spider-Man franchise, which Sony hopes will include a Silver Sable/Black Cat spinoff.

Sony first announced Venom in December 2013, alongside The Sinister Six, envisioned as the first pieces of a cinematic universe that would follow The Amazing Spider-Man 2. But with the release of that sequel, which earned mixed reviews and $709 million worldwide, the studio drastically changed its plans, resulting in the deal with Marvel to co-produce the reboot.