Rumor: 'Justice League' reshoots have "remade" the movie *twice*, with more to come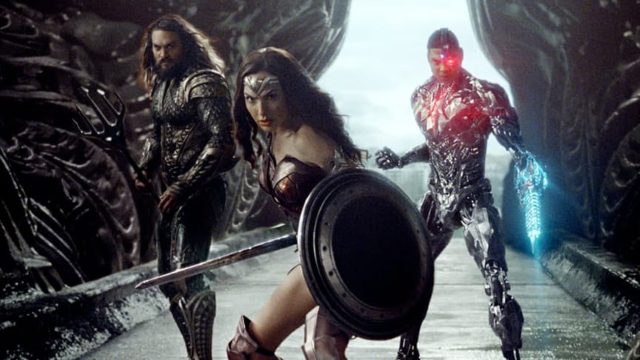 Oh, DC. If at first you don't succeed in unfucking a movie, try, try again. The last two movies that were reported to have such extensive reshoots were the dumpster fire that was Suicide Squad, and the mediocre Rogue One. Given the DCU's track record, I'm eagerly awaiting their latest turd pâté.
Reshoots are a part of the movie-making business. And it can seem overzealous to simply report on the fact that reshoots are happening — trust me, I'm as tired of these kind of stories as you are, especially when they act like this is something out of the ordinary. But when reports say that Justice League has essentially been "remade…twice" after "significant" reshoots, and is looking at even more reshoots down the barrel, that's seems — well — significant.

Splash Report cites an anonymous source that claims that since Justice League wrapped production in October 2016, the tentpole DC Extended Universe film has been plagued with reshoots, with Warner Bros. putting nearly all their resources into completely overhauling the movie. The website claims:

Speaking on a condition of anonymity, [our source] said that in the 17 months between the start of principal photography and the final cut arriving in theaters in November that the film will have essentially been "remade…twice." 

And the studio is not done. In addition to reshoots and on-the-spot rewrites — which star and producer Ben Affleck had reportedly ordered when he arrived on the Justice League set — Warner Bros. has scheduled even more additional photography. The source told Splash Report:

"There are more reshoots COMING SOON. There have been a bunch but they're going to do MORE."

The movie, which hits theaters this November, wrapped production in October last year, but has been undergoing reshoots well into this spring, which Splash Report gleaned from star Jason Momoa's delayed Aquaman solo film (originally set to hit theaters July 27, 2018 and then October 5, 2018, it is now aiming for a December 21, 2018 release), as well as his recently cancelled Oz Comic-Con appearance in March.