Could James Gunn Make A 'Hitman' Franchise?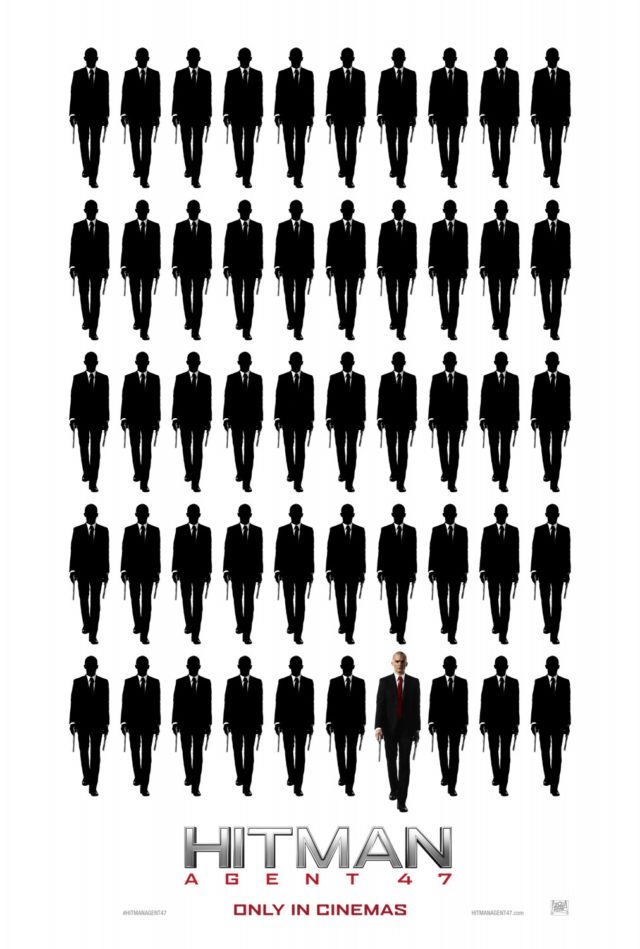 Editor's Note: Please welcome guest contributor Phillip Cho with a fresh James Gunn meets Hitman take!
It's been a few years now since "Hitman: Agent 47" was released to a brutal spattering of criticism. While the movie did okay at the box office, critics were relentless in labeling it yet another failed game-to-big screen adaptation. One review summed up the sentiment best, calling it "another video game adaptation that critics will largely dismiss and audiences will mostly ignore."
This was a bummer for fans of a beloved gaming franchise, and it wasn't even the first such disappointment. The 2007 film starring Timothy Olyphant was also something of a letdown. What you may not know is that there was supposed to be a different "Hitman" movie altogether. According to a report that came out earlier this year, James Gunn was supposed to adapt the game, but ran into trouble when the studio didn't like the idea of an 'R' rating. Gunn, for his part, has gone on to bigger and better things, most noticeably as a director and co-writer for the "Guardians Of The Galaxy" movies. But could he still take on a "Hitman" movie and make something good out of it?
While we'll probably never know what could have been it seems reasonable to expect that he could have done something great. For one thing, they haven't stopped making "Hitman" games, and they're only getting better and more creative. In addition to new console titles and puzzle-like mobile adaptations, you can find a "Hitman" game featured among some of the top games on the internet when it comes to casino slot reels. This is particularly unique in that most of the movie- or game-themed slots that have gained popularity are about major characters like the Avengers or other comic book heroes. Agent 47, while popular, is a bit of a black sheep by comparison. Yet his slot stands proudly with the rest, indicating the ongoing popularity of the games, even if the movies have been bad.
There should also be no shortage of big-name actors who would be willing to take a chance on the role. While Paul Walker was once said to be a part of a "Hitman" project before his untimely death, the likes of Olyphant and Rupert Friend (who starred in "Hitman: Agent 47") can't be expected to carry major movies. A real A-lister would be needed to get people to buy this ticket again, but that shouldn't be too tough to find. We just saw Michael Fassbender take a risk with "Assassin's Creed." With franchises becoming all the rage, there are probably a lot of young actors who would jump at the opportunity to turn the big screen reputation around for "Hitman."
We may also finally be on the cusp of seeing a major gaming adaptation that works out. The buzz surrounding 2018's "Tomb Raider" reboot is strong, largely because the newer video games in the series have been very well received. Alicia Vikander is one of the hottest young names in Hollywood, and she's expected to elevate the cinematic branch of the title perhaps even higher than Angelina Jolie did nearly 20 years ago. If "Tomb Raider" succeeds, there could even be momentum for a quick "Hitman" reboot.
Whether or not Gunn would take on the project again is anybody's guess. If he has availability, and the idea is ever green-lit, it would be a lot of fun to see another attempt. After all, this is a series about a deadly assassin. If movies about Jason Bourne, James Bond, and John Wick can keep working so well, there's a space for a good "Hitman" movie.