Marvel says "no big events" for 18 months after 'Secret Empire'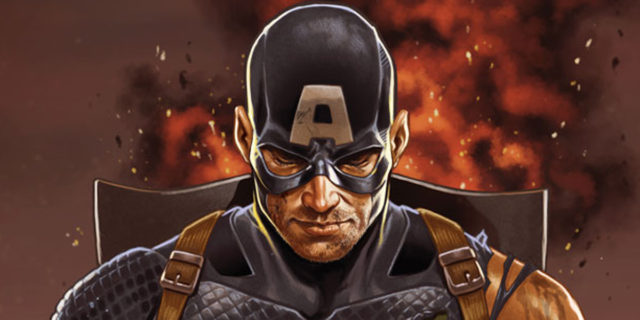 This, this is actually enticing to me. I don't read Marvel on the active anymore, fatigued from the perpetual #1 issues, reboots, and events. Fatigued! My nuts are wearied, existentially drained. Wearied! But, maybe Marvel can lure me back. Not dropping any SUPER MEGA EVENTS for a year-and-a-half is a good start.
Over the past several days, Marvel Comics has been taking a lot of heat for comments made by Senior Vice President of Sales and Marketing David Gabriel, which seemed to imply that the publisher's sales woes were the result of readers not wanting books that featured diverse characters. However, it appears as though event fatigue might also be a contributing factor, as Marvel has announced that following "Secret Empire," it has no big crossover events planned for at least 18 months out.

During Marvel's retailer summit, the topic of event fatigue, as well as the timing of events, came up (via ICv2). "When they're (more than once) overlapping over a very short period of time, the audience itself cannot necessarily tune in," one retailer argued. "They're able to pick one or two, and then they just check out the other ones, just because it's more promotional marketing noise. They can't figure out what to read."

In a response, Gabriel informed the retailers of Marvel's plans to put these frequent events on a temporary hiatus. "Hopefully, you guys will be happy to know that at the end of Secret Empire, we do not have any big crossover event scheduled," Gabriel revealed. "We haven't even talked about one for 18 months, at the very least. Those will be away for quite a while."

As far as events running late and subsequently overlapping, Marvel Editor-in-Chief Axel Alonso would go on to say that although the publisher can empathize, retailers have little to worry about as far as "Secret Empire." "Speaking of event fatigue, though, that's a thing that fatigues us," Alonso said. "I totally hear you about the shipping, and that's a thing. Secret Empire won't ship late, and it won't because it's got multiple artists. That template works. Where we run into trouble is in big events when we've had one writer, one artist, and we scheduled it too tight and/or the writer decided to add another issue at the 11th hour. Again, these things happen. I couldn't finish, and then everyone pays for it. The story gets done right, but at no small repercussion to the larger plan. We're sorry, and we feel your pain, because we felt it on our end before you guys felt it."

It will certainly be interesting to see if Marvel sticks to their guns and avoids any new major events in the coming months. In the meantime, though, you can still check out "Secret Empire," which debuts in April with Issue 0. Issue #1 arrives in stores May 3, three days ahead of Free Comic Book Day (May 6). The nine-issue event will conclude in August.