'Spider-Man: Homecoming' Poster: A Spider, His Tunes, And Avengers Tower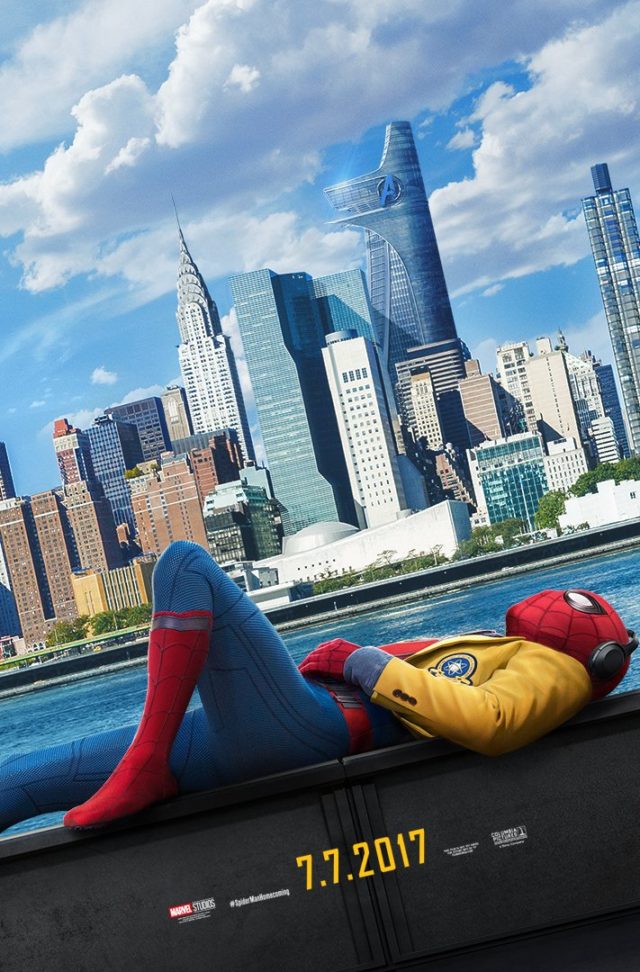 New Spider-Man: Homecoming poster. I…I keep forgetting this movie exists. Dig the poster, though.
Peter Parker is just your average teenager. He likes listening to music, hanging out … and avoiding homework.

The tone-perfect Spider-Man: Homecoming poster captures all of this, with it showing Spider-Man listening to some tunes in view of Avengers Tower.

"Homework can wait. The city can't," reads the tagline promoting the poster on Twitter.

Tom Holland reprises his Captain: America role as Peter Parker Spider-Man. The Marvel Studios/Sony film also stars Robert Downey Jr., Zendaya, Michael Keaton and Marisa Tomei.

The film from director Jon Watts opens July 7.