'Han Solo' Movie Will Take Place Between Ages 18-24, Reveal How He "Got His Name"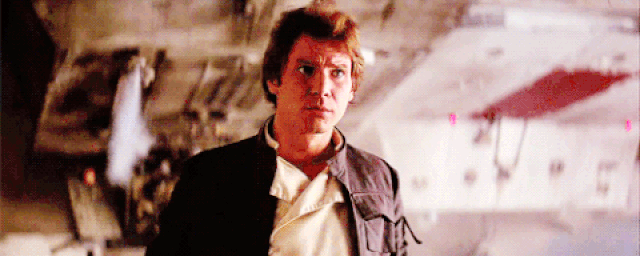 I feel like, you know. I don't want to really post about this shit, because I don't care? But then I think there's probably a couple of people who frequent here who *do* care, you know? Eh, without further adieu.
Before today, the only thing we knew for sure about the young Han Solo movie directors Phil Lord and Chris Miller are currently filming is that it will follow the galaxy's most charming scoundrel in his younger days. Now, thanks to an interview with Disney CEO Bob Iger, a few other details about the film's scope and plot details have arrived. Some of them are obvious enough, but one detail is the truly bizarre implication that Han Solo's actual name is not Han Solo. Or something.

Iger was interviewed at a USC business and tech event (you can watch a full video of it right here), where he spoke briefly about the Han Solo movie, which will feature Hail, Caesar! star Aldren Ehrenreich as galaxy's wildest vest-wearing smuggler. For what's really an offhand collection of sentences, there really is an awful lot to sift through here:

We're actually shooting now an origin story of Han Solo, which will come out in 2018. That picks up with Han Solo when he was 18 years old and takes him through when he was 24. There are a few significant things that happen in Han Solo's life, like acquiring a certain vehicle and meeting a certain Wookiee that will happen in this film. But you will also discover how he got his name.