Sony Announces 'Venom' Movie Is Dropping Next Year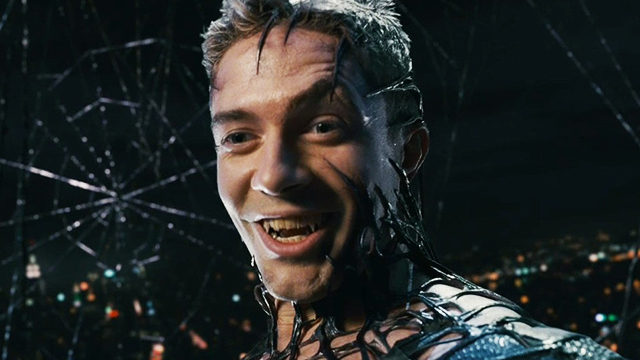 Sony's announced that we got ourselves a Venom movie coming next year. I can't really find the juice to get excited for it, but I hope it turns out to rock.
Sony Pictures is bringing Spider-Man's longtime nemesis Venom to movie theaters in a stand-alone film next year. Venom will be hit theaters Oct. 5, 2018, according to a report from Variety.

Venom was one of a handful of Spider-Man-related projects in the works at Sony prior to a deal struck with Marvel Studios to bring the webslinger into the Marvel Cinematic Universe. While other projects, like a movie based on the supervillain team Sinister Six, were scrapped, Venom has persisted in some form of development through the years.

It's not clear whether the 2018 Venom movie will take place in the Marvel Cinematic Universe or if it will feature Tom Holland's take on Spider-Man. Spider-Man: Homecoming, the next stand-alone Spidey film, hits theaters July 7, 2017. Holland signed on for at least five appearances as the wallcrawler.