Report: Warner Bros. Is "Very Happy" With 'The Batman' Script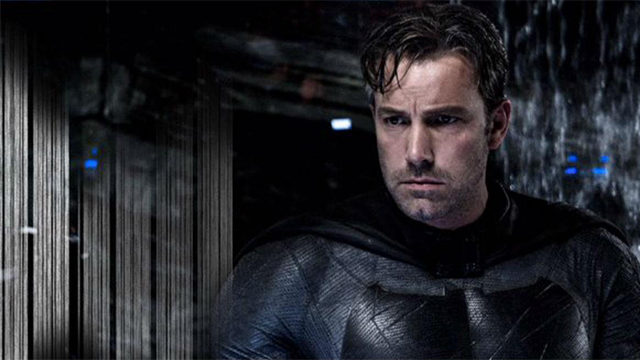 Ah! As the world turns for The Batman, and everything surrounding it. The latest report? Warner Bros. is "very happy" with the script. But, I mean, what are they going to say-leak? They fucking hate it, and they're despairing?
Contrary to an assertion earlier this week that "The Batman" will undergo a complete rewrite once Warner Bros. finds a director to replace Ben Affleck, a new report contends both the studio and the film's star are "very happy" with the current script.

That development comes courtesy of Variety reporter Justin Kroll, who responded on Twitter to a question about the rumor the film will receive a "fresh start," complete with a new screenplay and new targeted release date.

The Emmerich mentioned by Kroll is Toby Emmerich, the veteran producer and former president of New Line Cinema who was appointed in December as president of Warner Bros. Pictures Group.

It was reported last week that Chris Terrio, the Oscar-winning writer for "Argo," had turned in a rewrite of "The Batman" screenplay by Affleck and Geoff Johns, DC Entertainment's president and chief creative officer. Terrio also co-wrote "Batman v Superman: Dawn of Justice" with David S. Goyer, and collaborated with Zack Snyder on the story treatment for "Justice League."

So, while "The Batman" is still without a director — several reports indicate Matt Reeves is a favorite to replace Affleck — is apparently does have a script. Whether the film will still be on target for its announced 2018 release date remains to be seen.

The tentatively titled "The Batman" stars Ben Affleck as Bruce Wayne, Jeremy Irons as Alfred Pennyworth, J.K. Simmons as Commissioner Gordon and Joe Manganiello as Deathstroke.