'Han Solo' Movie Close To Casting 'Fleabag' Star Phoebe Waller-Bridge In CG Role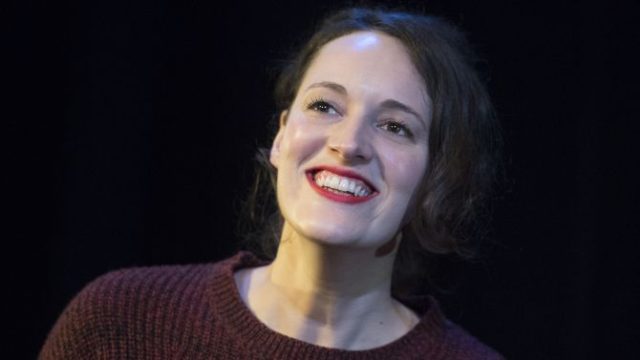 The Han Solo movie is close to casting Phoebe Waller-Bridge in a CG role. Waller-Bridge starred in Fleabag, which is apparently an Amazon/BBC show. Didn't know! The aforementioned star would be playing a CG role, not unlike K-2SO.
Variety reports that Phoebe Waller-Bridge—who recently drew rave reviews for her starring role in her Amazon and BBC 3 comedy series Fleabag—is being considered for "a key role" in the upcoming Han Solo standalone feature. The role would be CGI-driven—i.e., a droid or an alien, most likely—and is being compared in impact to parts like C-3PO or Alan Tudyk's recent role as K-2SO in Rogue One.

Waller-Bridge came up through British TV, appearing in shows like Broadchurch and The Cafe. She had her first breakout role in 2016's Crashing, before going on to write and star in Fleabag, which is based on her own award-winning one-woman play. If she signs on for Han Solo, Waller-Bridge would be joining a cast that includes Donald Glover, Woody Harrelson, Emilia Clarke, and Alden Ehrenreich, as the beloved space scoundrel himself.