'Final Fantasy 15' First DLC Episode Dropping In March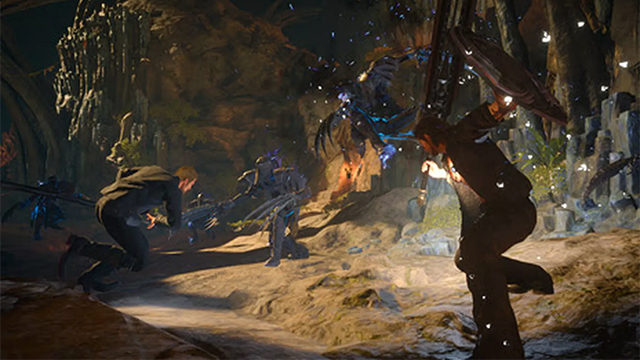 We now know when we will be getting our first batch of serious Final Fantasy 15 DLC, folks. March! And, even better! It is going to star Gladiolus. My personal fave.
"Episode Gladiolus," the first premium downloadable content for Final Fantasy 15, will launch on March 28. Square Enix revealed the release date during a presentation about the franchise, held in Japan this week in celebration of Final Fantasy 7's 30th anniversary.

The DLC will let players take a turn as another member of Prince Noctis' party, as Square Enix described last fall. Gladiolus, our personal favorite of Noctis' traveling band of sidekicks, will take center stage in a series of battles. Other characters set to appear include Gilgamesh, a popular recurring character who debuted in Final Fantasy 5. This marks his first showing in Final Fantasy 15, however.

Premium Edition owners and season pass holders will get immediate access to "Episode Gladiolus" and all future downloadable episodes. Square Enix has announced that it will also be available as a stand-alone, although the price has not yet been given.

Another downloadable content pack will be available to all players on Feb. 21. The "Booster Pack" will come in free and paid, season pass-exclusive versions, giving players some battle items that will help them take down enemies far more quickly.

Still on the way for Final Fantasy 15? A fix for its maligned thirteenth chapter, which director Hajime Tabata promised was incoming after the game launched in November.