Microsoft Confirms 'Scalebound' Cancellation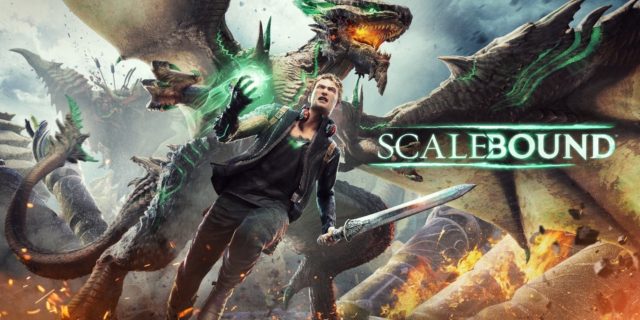 Man, fuck! I was sweating Platinum Games' next title, Scalebound. Well, lo and behold I'll be sweating the fucking title for Eternity. Why? The son of a bitch has been cancelled.
If you've been anticipating Platinum Games' Scalebound ever since it was unveiled in 2014, you're about to get some crushing news. In the wake of leaks from Kotaku and Eurogamer, Microsoft Studios has confirmed that the dragon action role-playing game has been cancelled. The company hasn't elaborated on why (you can read its statement below), but Eurogamer's sources describe it as the result of a rough development process that grew particularly tortuous in 2016.

Scalebound was a "heavy workload," according to the insiders, and multiple senior developers were "forced" to take a month off of working on the project. While they came back, that also meant that the game was even more behind schedule than before. When paired with existing missed deadlines and engine troubles, a cancellation was seemingly inevitable.

There's no certainty that Platinum will revive the project under a new publisher, or finish it alone. It'd have to show that it can get its technical issues under control and its development back on track. Whatever happens, it's unfortunate news for Microsoft and Xbox fans. Along with titles like Crackdown 3 (which also missed a planned 2016 release), Scalebound was supposed to be one of the tentpoles of the Xbox One's 2017 exclusives. The company will have to lean that much harder on its remaining exclusives to fight Sony's PlayStation 4, and gamers will be stuck wondering what might have been.

Update: To no one's surprise, Microsoft is wiping most traces of the game mere hours after the cancellation news, including official sites and trailers. The official site is also breaking the bad news to would-be players.