'Mass Effect: Andromeda' Is Officially Dropping This March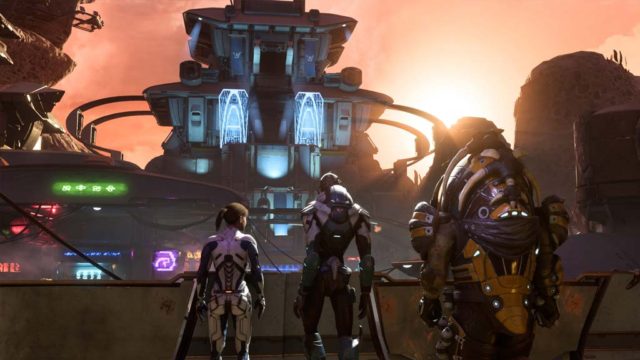 Holy shit. Holy shit. Mass Effect: Andromeda has an actual release date. March 21, 2017. Oh, and March 23rd in Europe. Holy shit. Holy shit.
Mass Effect: Andromeda will launch March 21 in North America on PlayStation 4, Windows PC and Xbox One, BioWare announced on the Mass Effect blog. It will be available worldwide on March 23.

The developer revealed the date ahead of the game's appearance later tonight at the Consumer Electronics Show, where it will feature in a new gameplay trailer.

Fans have speculated that Andromeda would launch on March 21 since last fall, when the release date seemingly leaked as part of promotional material. The game was originally pegged for a holiday 2016 launch, but that spring, publisher Electronic Arts pushed the game back to an "early 2017" window.

Andromeda is the hotly anticipated follow-up to Mass Effect 3, which closed the book on Commander Shepherd's operatic travels through space. Some longtime series fans hated the controversial ending to that game, but Andromeda will do away with the trilogy's characters and storylines in favor of a new crew.