New 'Blade Runner 2049' Photos Show Off Ford, Gosling, Cyberpunk Aesthetics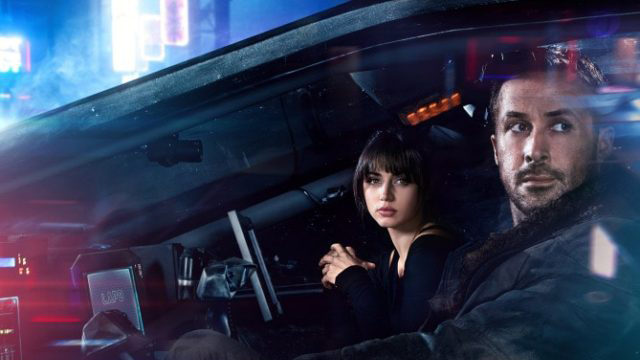 Entertainment Week has hit us off the tits with a collection of Blade Runner 2049 photos. And. I'm in, baby. I'm all in. I've been in. I'm still in. Can you feel me? In?
Earlier this week, audiences were treated to the first ever look at the upcoming "Blade Runner 2049," the highly anticipated sequel to Ridley Scott's 1982 classic. Of course, as soon as the trailer was released, fans were clamoring for more, and now, less than a week later, Warner Bros. and Scott Free Productions has delivered.

Released via Entertainment Weekly, the new images from the film offer fans a little more to ponder as we wait for more updates on the film. Starring Harrison Ford, Ryan Gosling, Ana De Armas, and Robin Wright, the movie is being produced by Ridley Scott himself, and directed by "Arrival's" Denis Villeneueve.

According to a synopsis for the film, the story takes place thirty years after the events of the first movie, with Gosling's character, Officer K, discovering a secret that has the potential to plunge society into chaos. In order to solve the mystery he now faces, he must find Rick Deckard, who has been missing for 30 years.

You can take a look at the photos below. Most of them are fairly tame, thow they do offer clear looks at Ryan Gosling as LAPD Officer K, Harrison Ford as the iconic Rick Deckard, as well as Ridley Scott and Villeneueve on set for the film. Make sure to stay tuned for any updates regarding the film.