'Blade Runner 2049' Director Denis Villeneuve In Talks To Lead 'Dune' Reboot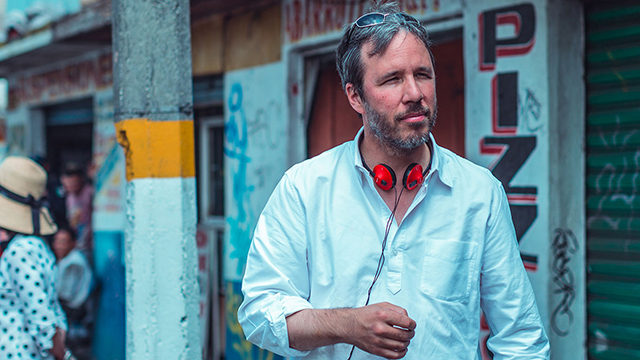 I'm a Denis Villeneuve fanboy. So I'm going to say I'm approximately 1000% behind him leading an attempt at a new Dune movie. That's an approximate number, mind you.
Just a month after securing the film and TV rights to "Dune," Legendary's upcoming feature film reboot looks to be taking shape. The Hollywood Reporter has learned that director Denis Villeneuve in talks to direct the "Dune" reboot for Legendary. Villeneuve has had a busy few months. He directed the critically acclaimed sci-fi drama "Arrival," which starred Amy Adams. His next film is the sequel to "Blade Runner," titled "Blade Runner 2049." The first footage from that film arrived earlier this week, as did some new photos.

RELATED: Blade Runner 2049 Debuts First Footage

Set in the "distant future," "Dune" tells the story of a family that gains control of Arrakis, a desert planet that holds a surplus of a drug known as "the spice." Soon after, the family are betrayed, and must lead a rebellion to restore their control over the planet.

"Dune" was originally a sci-fi novel written by Frank Herbert and published in 1965. Five sequel novels followed, as did a feature film in 1984. That film, directed by David Lynch, was a critical disappointment and only made $30 million at the box office — $10 million less than its budget. A three-part TV miniseries adapting "Dune" aired in 2000.

Legendary acquired the film and TV rights to "Dune" just last month. The rights were previously owned by Paramount, who allowed the rights to lapse way back in 2011. The new "Dune" will be produced by Thomas Tull, Mary Parent and Cale Boyter; Brian Herbert, Byron Merritt and Kim Herbert are attached as executive producers.