'Alien: Covenant' Photo: Katherine Waterston Goes Full-Tilt Ripley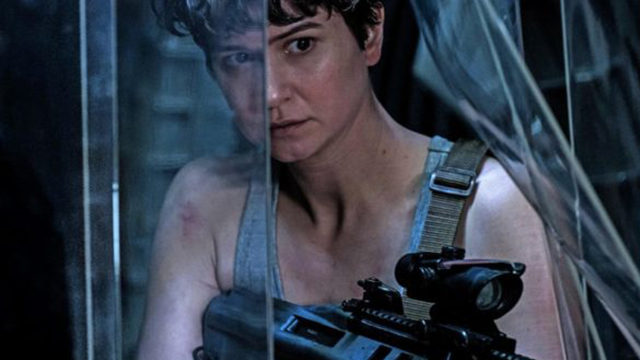 Here's a photo from the upcoming Alien: Covenant. You can see Katherine Waterston striking her best Ripley pose, and while it may be just homage, here's hoping its indicative of the quality of the movie. How is that for a fucking leap?! Impressed?! Feel these goddamn calves!
As "Alien: Covenant's" May 2017 release date gets closer and closer, more about the mysterious movie is being revealed. The first poster for the film was released in late November, and James Franco's involvement in the new prequel has been confirmed.

Now, thanks to Entertainment Weekly, we have our first look at Katherine Waterston's gun-toting character. This new character looks a lot different from Waterston's turn in "Fantastic Beasts and Where to Find Them." In fact, she looks a lot like the franchise's previous hero, Ripley (Sigourney Weaver).