Monday Morning Commute: A new life awaits you in the off-world colonies!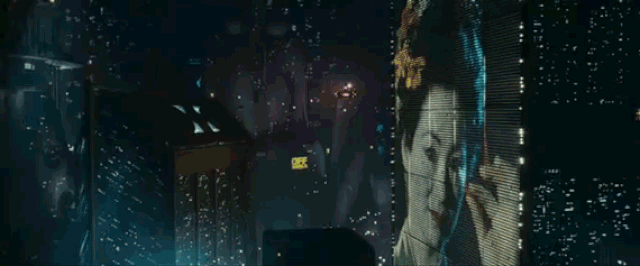 It's one of those lazy liminal states for a lot of us here in the Empire. They strike every so often. The early summer. The beginning of fall. The end of the year. Where the great masses of us march to work. Going through the motions as holidays loom. Christmas. The New Year. Oh sure physically we may be there. Oh sure, oh sure.
But mentally? Checked out. Checked out more than usual. Those without vacation days, those not wanting to spend vacation days, attend their vocations. Their corporeal and astral forms in disharmony. One sitting in a shitty, non-ergonomic chair (if so lucky). The other surfing the metaplanes, everyone else's lethargy giving license to their own.
This here is Monday Morning Commute. It's a lazy week for many. A liminal week for more. So why not, why not spend it here at the Space-Ship OMEGA. Share what you're looking forward to this week. Be it the arrival of your Christmas break. Be it the arrival of a movie in the theaters you want to see.
Anything. Everything!
Let's traverse the linear-liminal time-plane together.
—-
Listening: The DOOM soundtrack
—-
Watching: Manchester By The Sea
—-
Enjoying: Semester Break
—-
Reading: Normal (Warren Ellis)
—-
Worshipping: Blade Runner 2049 trailer
—-
Watching: This DOOM documentary
—-
Playing: Titanfall 2
—-
Preparing: Mother-In-Law staying with us
—-
(Also) Worshipping: John Wick 2 trailer
—-
Watching: PWG's Battle of Los Angeles 2016
—-
(Als0) Playing: Watch Dogs 2
—-
(Also) Enjoying: The Christmas Spirit
—-
How are you folks? Lovely to see you.