Report: Nintendo Switch To Get GameCube Games Via Virtual Console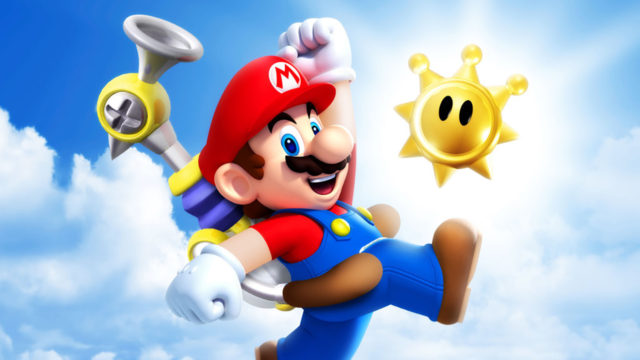 The Nintendo Switch is going to be getting GameCube games, folks! That's if you believe EuroGamer. And, I do!
Nintendo Switch will be able to play GameCube games via its Virtual Console service, three separate sources have confirmed to Eurogamer.

GameCube support is already tested and working, we understand, and three Nintendo games have already been prepped for Switch.

Those games are Super Mario Sunshine, Luigi's Mansion and Super Smash Bros. Melee.

Wii, Wii U and 3DS have all offered a Virtual Console service for downloading games released on earlier Nintendo hardware. Switch will be no different.

And while the number of platforms to be offered on Switch's Virtual Console has yet to be nailed down, we've heard that there should be an upgrade programme similar to that available on Wii U, where earlier purchases of Virtual Console NES games can be 'upgraded' for a small fee rather than being bought again at full price.

We've also heard that Nintendo Switch's Virtual Console is being engineered by (Nintendo European Research and Development) NERD, the studio behind the recent NES Mini micro-console which sold out in many stores ahead of Christmas.

Up next on its slate? A version of the GameCube Animal Crossing is currently being tested for potential release.

Animal Crossing is a particularly interesting title as it included more than a dozen NES classics – such as Donkey Kong, Mario and Zelda – to obtain and play within the game.

Impressively, we've heard that support for these games is currently in Animal Crossing's Virtual Console build and working. So, if all goes to plan, you would be able to be play an emulated NES game within an emulated GameCube game on your Switch on the bus.

Nintendo is also looking at Switch support for the Wii U's GameCube controller adaptor peripheral, although we understand that a final decision has not yet been made.

Fans have been asking for GameCube titles to be made available on Virtual Console for years – so, why now?

Switch's increased power from Wii U is certainly a factor. Digital Foundry actually ran tests to see how the GameCube's Dolphin emulator runs on Nvidia Tegra X1 mobile technology – the chipset which powers Switch.