'Aquaman' Gets Official October 2018 Release Date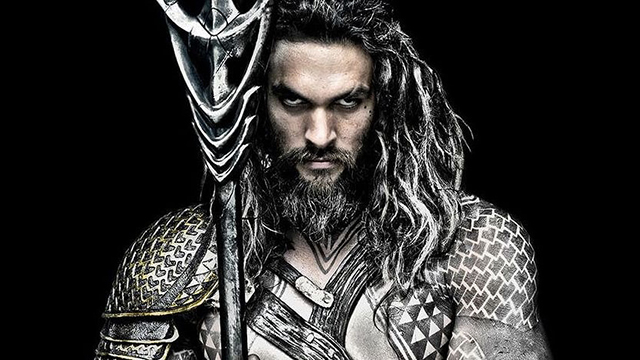 Aquaman, or known around the Omega Household (to wife and husband alike) as Excuse To Ogle Jason Momoa, is officially dropping in October of 2018.
"Aquaman" has an official release date: Oct. 5, 2018, as reported Friday evening by multiple outlets including Deadline.

This news shouldn't come as much of a surprise to close observers: Warner Bros. carved out Oct. 5, 2018 for a then-unnamed DC Entertainment back in April of this year. This puts "Aquaman" as the fourth upcoming DC Comics-based feature film with a solid release date, after "Wonder Woman" on June 2, 2017; "Justice League" on Nov. 17, 2017; and "The Flash" on March 16, 2018.

"Aquaman" will star Jason Momoa, first seen in the role (briefly) in this spring's "Batman v Superman: Dawn of Justice," and a main cast member of the upcoming "Justice League" movie James Wan, best known for his work in the horror genre and "Furious 7," will direct the film, which is also set to star Amber Heard as Mera and Willem Dafoe as Vulko.

"Aquaman" isn't the only major Warner Bros. film set for an October 2018 release date: The studio's take on "Jungle Book," directed by Andy Serkis, is scheduled for release on Oct. 19, 2018.