'Bulletstorm: Full Clip Edition' Is Dropping on XB1, PS4, And PC In April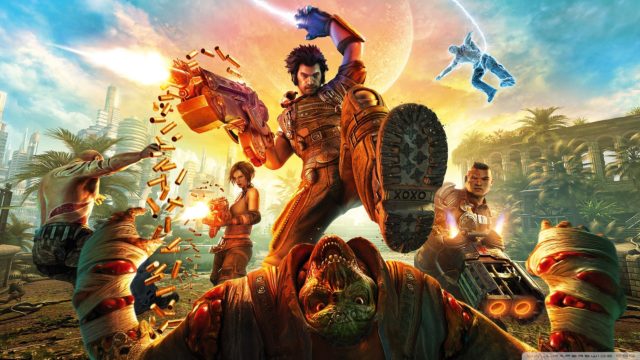 Bulletstorm is getting itself an HD makeover! Which is nice, if unexpected. I was one of the few people I know who played (and loved) the game. Who knows, maybe this re-release will drum enough support to give me the sequel I've been so patiently waiting for.
At The Game Awards 2016, Randy Pitchford announced that Gearbox Software will start publishing titles by smaller studios under the Gearbox Publishing label.

The first title to be released under this label is the People Can Fly-developed port of 2011's Bulletstorm.Titled Bulletstorm: Full Clip Edition, this enhanced port will offer 60FPS gameplay on Xbox One, PC and PS4. The latter two platforms will also offer what has been advertised as 4K visuals.

It will also have a playable Duke Nukem as a pre-order bonus.

Bulletstorm: Full Clip Edition will be released on April 7 next year.