'Han Solo' Movie lands its cinematographer in Bradford Young (Selma, Arrival)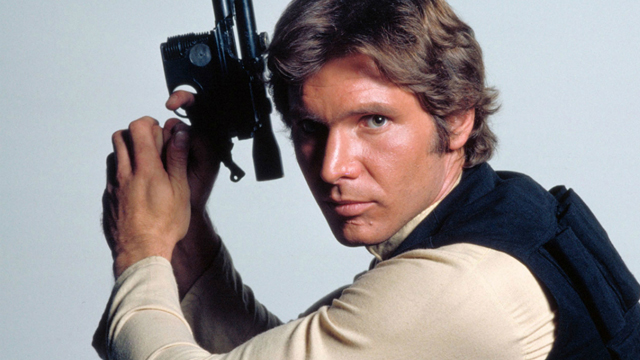 Bradford Young has been announced as the Han Solo movie cinematographer. This is a beefy, talented grab for the flick, which is already being helmed by the beefy (I just want to say beefy again) and talented Chris Lord and Phil Miller.
We know that Alden Ehrenreich is playing Han Solo, and Casting Director Jeanne McCarthy has been searching for an actor to play young Lando Calrissian, with Community and The Martian star Donald Glover currently the top choice. And rumblings of a young non-white female lead role who could be Han's romantic interest in this adventure. Today director Chris Miller reveals that Bradford Young has signed on to be the cinematographer for the film:
You might not recognize Young's name, but you've no doubt seen his work. He got his start with indies like Ava DuVernay's Middle of Nowhere before tackling the 2013 Western Ain't Them Bodies Saints which premiered at Sundance. In 2014, he shot DuVernay's Martin Luther King film Selma and J.C. Chandor's A Most Violent Year. Young most recently short Denis Villeneuve's Sicario-followup Arrival. He also worked on Andrew Dosunmu's Beat-Up Little Seagull which hits theaters next year.

Young won the cinematography award two times at the Sundance Film Festival, once for Ain't Them Body Saints and Mother of George in 2013 "for its expressive use of naturalistic lighting to evoke the state of mind of the characters and the sense of time and place in two very different films." The other for Pariah in 2011. He was also nominated for an Independent Spirit Award for his work on Selma.

Young was hired for that production when Villeneuve was unable to get Roger Deakins who was busy with the Coen Brothers' Hail Caesar! Being the second choice is usually not an endorsement but in this case, he was the filmmaker's second choice to one of the greatest living cinematographers. While it's still early in Young's career, it's easy to see that he is an artist choice which will bring value to Disney's second Star Wars standalone film.