Conor McGregor is starring in 'Call of Duty: Infinite Warfare'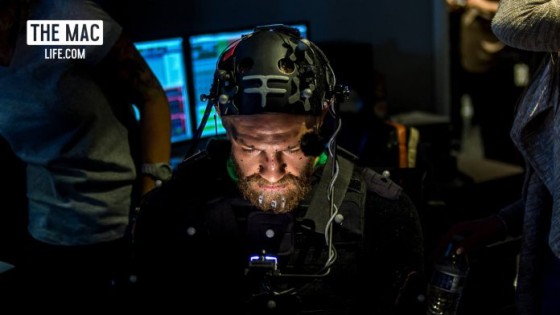 Man. I generally despise Conor McGregor. But I also generally adore Call of Duty. So this development is interesting. Here is hoping he is some sort of villain that I can eventually pummel to save The United Federation of America, or something.
Earlier this year, Conor McGregor turned down Vin Diesel's offer to play a role in the latest XXX movie so he could focus on his rematch with Nate Diaz. With that legendary fight in the books, Conor has shifted his gaze to one of the biggest names in gaming — Call of Duty.
According to The Mac Life, McGregor will be starring in this fall's Call of Duty: Infinite Warfare. The series has had no shortage of bearded, accented tough guys shooting baddies over the years, and now Conor is the latest, and by far the most popular. Yes, Conor McGregor is heading to space. We can no longer deny his superstardom. Ronda never made it to a space battle, as big as she was.

Conor is joining Game of Thrones' Kit Harrington in this latest Call of Duty, just a few years after Kevin Spacey played a big part in Advanced Warfare. Needless to say, it's clear the Irish fighting phenomenon has truly hit the mainstream after selling more than 1 million PPVs in each of his last three fights.

This may also potentially give fight fans a clue as to whether McGregor will be fighting in the UFC's Madison Square Garden debut come November. UFC 205 is November 12, while Infinite Warfare drops on November 4. If he's in a starring role, will he be doing the press rounds? If so, he likely won't be training for a fight. Or, perhaps, UFC will be all about space shooting. We'll find out as November approaches.