Mr. Fuji, WWE Hall of Fame Manager, Passes Away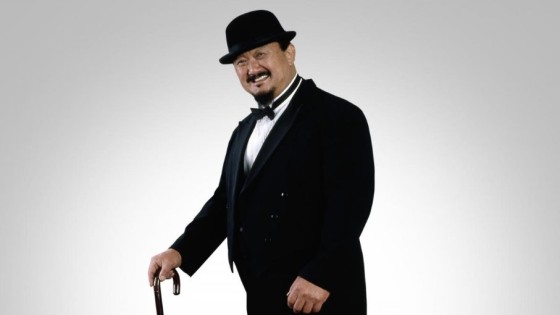 Fuckkk! Mr. Fuji taught me a lot as a young human being on this Blue Marble. For example. Always surround yourself with talented people. Embrace uncomfortable and potentially racist depictions of your nationality. And most importantly, if someone gets in your face, blind those pieces of shit by throwing salt in their eyes.
He will be missed.
Sad news from the world of professional wrestling today as Harry Fujiwara, best known as legendary WWE Hall of Fame wrestler and manager Mr. Fuji, has passed away at age 82.

Fuji spent over 30 years entertaining fans worldwide as both an in-ring competitor and one of WWE's greatest managers … Fuji was infamous for keeping small bags of salt in his tights which he would throw into his opponents' eyes.

After retiring from the ring, Fuji managed a litany of WWE's most feared Superstars, such as George "The Animal" Steele, Kamala, Killer Khan, Demolition, The Powers of Pain, Yokozuna and most notably, "Magnificent" Don Muraco.

While Fuji is best known for his managerial work during the wrestling boom period of the 1980s, it should also be noted that he was a 5-time WWWF/WWF Tag Team Champion, three times with Toru Tanaka and twice with Mr. Saito. In fact, Fuji's career began all the way back in 1964 in his native Hawaii as "Mr. Fujiwara," and he captured his first wrestling championship in 1966.