North Korea launches Netflix-like streaming service, 'Manbang'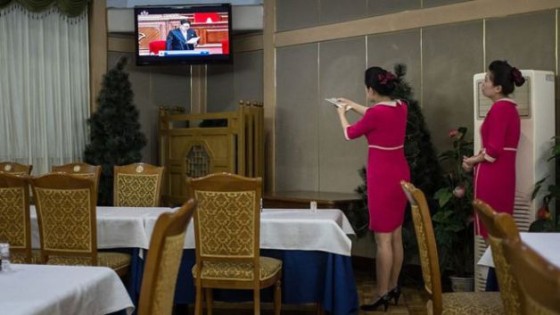 So, North Korea is launching their own streaming service. Cool, cool? It's called Manbang. Oh. Cool, cool? Like — I'm certainly curious enough about the sort of streaming service that the name evokes, but I don't think…I don't think what populates my mind is what they're going for. Manbang!
"If a viewer wants to watch, for instance, an animal movie and sends a request to the equipment, it will show the relevant video to the viewer…this is two-way communications," said Kim Jong Min, head of the centre in charge of providing information and technology, according to NK News.

English and Russian language learning material is also said to be included. The service doesn't appear to be available outside of North Korea.

The technology launch came just a few days before the North Korean leader "successfully tested a ballistic missile that he said could hit parts of the continental United States," reports the New York Times.

Very few of the country's roughly 25 million citizens are permitted access to the actual internet. Content that can be streamed is largely restricted to state-run television and propaganda-filled movies.

According to the report, in addition to news reports and updates on Mr. Kim's daily activities, Manbang also offers language courses in English and Russian.

Manbang was "elevating the people's cultural life a step up by allowing them to watch what they want any time they want," a man identified as Ju Dae-hyun, a telecommunications official in Sinuiju, a town near the Chinese border, said in the report.

And Kim Kum-hee, a kindergarten teacher in Sariwon, said that Manbang's video-on-demand service resolved the headache of children clamoring to binge-watch their favorite movies. "Now they are glued to the TV screen for hours a day," she said.