'Justice League Dark' movie is now helmed by Doug Liman; he's left 'Gambit' movie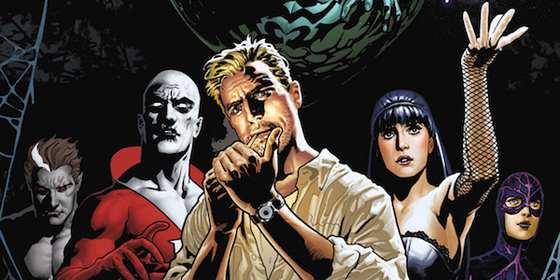 The long-gestating "Justice League Dark"movie — which has also gone under the name "Dark Universe" — is indeed happening with "Edge of Tomorrow" and "Bourne Identity" helmer Doug Liman attached to direct.

Due to Liman's commitment to direct "Justice League Dark," he'll no longer helm the X-Men spinoff movie, "Gambit." Sources say Liman's departure is a "mutual split" between him and the studio, 20th Century Fox.

According to Variety, revered filmmaker Guillermo del Toro ("Pan's Labyrinth," "Pacific Rim"), who was originally set to direct the project, and contributed to the original script, is still attached as producer.

The site notes that the team featured in the film will consist of John Constantine, Swamp Thing, Deadman, Zatanna and Etrigan the Demon — all members of the super-team in the original DC Comics series.

Discussions of a "Justice League Dark" movie began years ago, even before "Man of Steel," with del Toro as the leading creative force behind the project. Eventually moving on to other projects, del Toro dropped out, leaving the film in development hell for a few years.

While "Justice League Dark" marks the first appearance of many supernatural DC Comics characters in live-action — like Zatanna, Etrigan and Deadman — Constantine was previously brought to life in a 2005 film starring Keanu Reeves, and a short-lived NBC TV series starring Matt Ryan. Swamp Thing has also appeared in live-action for two feature films and a spinoff TV series.