Netflix teases 'Punisher' solo series arriving in 2017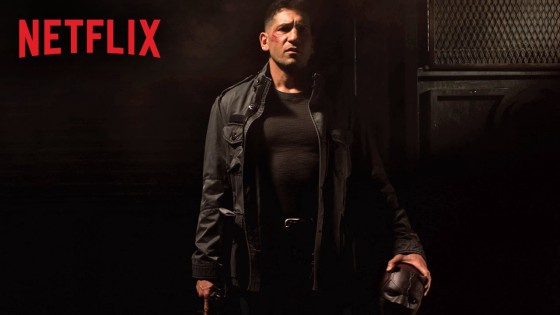 Gasp! Maybe we're getting a Punisher show earlier than expected. GaspGaspGasp!
While initial reports stated that Netflix's "Punisher" wouldn't arrive until 2018, a new screen grab allegedly from the streaming service's mobile app reveals that the "Daredevil" spin-off could arrive sooner than that. The screengrab shows that "Punisher" is slated for a 2017 debut.

And while this date has not been officially announced by Netflix it wouldn't be the first time the service's site revealed information should this screen grab be legitimate. Previously, theepisode titles for "Jessica Jones" season one leaked three months before the series debuted.

During Netflix's presentation at the TCA press tour, Netflix Chief Content Officer Ted Sarandosrevealed that new seasons of "Daredevil" and "Jessica Jones" and the first season of "Punisher" wouldn't arrive until 2018. So far Netflix has been releasing two seasons of Marvel content a year; 2015 saw the first seasons of "Daredevil" and "Jessica Jones," while 2016 included "Daredevil" season two and the upcoming "Luke Cage" debut. 2017 is expected to include "Iron Fist" and the team-up "Defenders" series. The addition of "Punisher" would mean that Netflix has upped their yearly Marvel content to three seasons of television.

The next Marvel/Netfilx series, "Luke Cage," arrives on the streaming service on September 30.