Nintendo's new NX Console skipped E3 afraid of "imitators"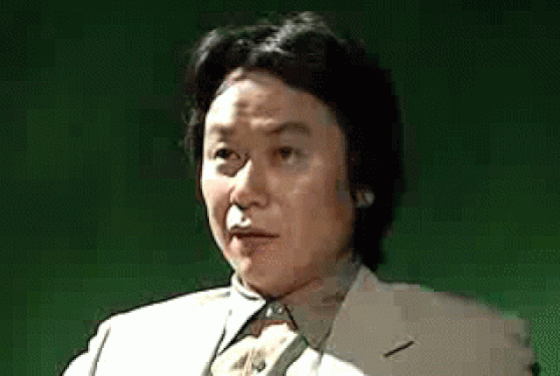 So, Nintendo skipped out on E3 this year. Apparently! Apparently it was due to a company-wide fear that showing their NX too early would lead to copy cats and imitators.
Nintendo mentioned at E3 in 2015 that their next console, codenamed Nintendo NX, would be revealed at E3 2016, but fast forward to earlier this month, and that's not what fans got. Nintendo announced before the show that the NX wouldn't be there, but that left a lot of speculation as to why. While you may have assumed they went back to the drawing board to add VR capabilities, it turns out they were just afraid of copycats.

I'm not sure they had a lot to worry about, considering the Wii was shown with plenty of time left before its launch, and it took Sony and Microsoft until well after that console's street date to put out their competing motion-control technology. If the NX is as much of a divergent concept from the mainstream as Nintendo wants everyone to believe it is, it's unlikely their competitors would follow unless it proved successful. Still, that's the reason that was given at a behind-closed-doors shareholder meeting, according to some live tweets of the event.

According to a helpful translation, Mario creator and Nintendo game guru Shigeru Miyamoto said, "Normally we would've shown the NX at E3, but we didn't. We're worried about imitators if we release info too early." AsPolygon points out, that's in line with another recent quote from Miyamoto: "In terms of NX, there's an idea that we're working on. That's why we can't share anything at this point, and I don't want to comment on the other companies. If it was just a matter of following advancements in technology, things would be coming out a lot quicker."

Whatever this "brand new concept" (another of Nintendo's previous NX lines) is, it's probably not VR, not only because the other companies are definitely already ahead on that front, but because Nintendo execs are concerned about its viability in long gaming sessions as opposed to shorter experiences. Whether Sony and Microsoft would see much value in stealing Nintendo's new console concept is tough to say without knowing what it is, but if it sells well, they'll be sure to jump on board, so it's hard to call Nintendo paranoid here, though the near complete lack of details seems a bit extreme.

On the other hand, it's been speculated and rumored (which is inevitable with so much secrecy) that the console is being delayed, and that's why it missed E3. Nintendo says that's not the case, but that's what they'd have to say. For now, the console is expected to debut sometime in early 2017 alongside the next Zelda, which will be playable on both Wii U and the NX, so they'll have to tell us something sooner or later.