'Blade Runner 2' adds Barkhad Abdi, "I'm the replicant now."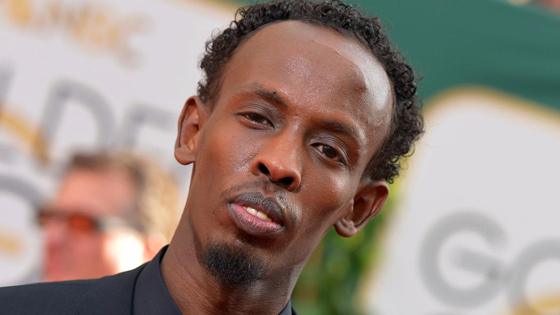 Stole that "I'm the replicant now" from my own brother, Rendar, who pointed me in the direction of this news. You're the best, Rendar!
Next month, director Denis Villeneuve begins production on Blade Runner 2. The sequel, which stars Harrison Ford and Ryan Gosling, has already attracted an exciting cast. The newest member of the Blade Runner 2 ensemble is Academy Award-nominated actor Barkhad Abdi, the co-star of Captain Phillips and this year's Eye in the Sky.

Below, learn more about the Barkhard Abdi Blade Runner 2 casting announcement.

Entertainment Weekly got the scoop on Barkhad Abdi's casting. Who is Abdi playing? Unsurprisingly, both the outlet and press release sent out has zero details concerning his role. The actor was previously seen in the often poignant and tightly constructed thriller Eye in the Sky, and Abdi gives an exceptional performance in that film. He has a few other notable projects coming up, such as Where the White Man Runs Away (starring Al Pacino) and Marjane Satrapi's (Persepolis) next film, The Extraordinary Journey of the Fakir.

In Blade Runner 2, Abdi is surrounded by the likes of Robin Wright, Dave Bautista, Mackenzie Davis, Ana de Armas, Sylvia Hoeks, and Carla Juri. Of course, one of the few roles, if not the only role, we know about is Harrison Ford's, who's returning to play Rick Deckard in the sequel. Naturally, the key characters and plot are being kept under wraps.