'Star Wars Celebration 2016' Official Poster: The Force Awakens The Rogue One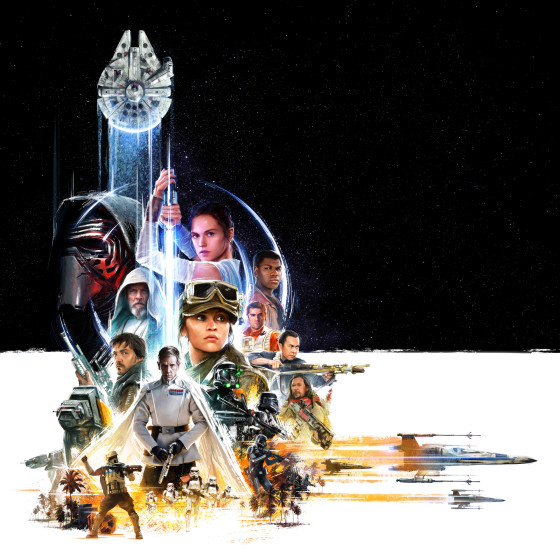 Lucasfilm has today launched The Star Wars Show, a new new web series that aims to explore everyone's favorite galaxy far, far away. The new episode, which you can check out in the player below, has a cool surprise for Star Wars fans as it reveals the official Star Wars Celebration 2016 poster! Check out the full version, which blends Gareth Edwards' upcoming Rogue One: A Star Wars Story with characters from Star Wars: The Force Awakens, in the gallery viewer at the bottom of this page. There's also an amusing opening sequence that features Star Wars: Episode VIII helmer Rian Johnson and a certain Wookiee. Check it out in the player below!

RELATED: Star Wars Celebration Europe to Feature Rogue One Panel 

Set to take place this July at the ExCeL London Exhibition Centre, Star Wars Celebration 2016 is Lucasfilm's love letter to fans. Beginning July 15, the event will feature three fun filled days of costumes, exhibits, a vibrant, interactive show floor, screenings, exclusive merchandise, celebrity guests, panels, autograph sessions, fan-inspired activities, and other surprises celebrating all things Star Wars. Star Wars Celebration 2016 aims to deliver a landmark experience where memories are made, families brought together, old friends reunited, and new friendships formed — all in the setting of the ever-evolving Star Wars universe.