'Star Trek Beyond' Poster: Kirk, Jaylah, and a lurking Elba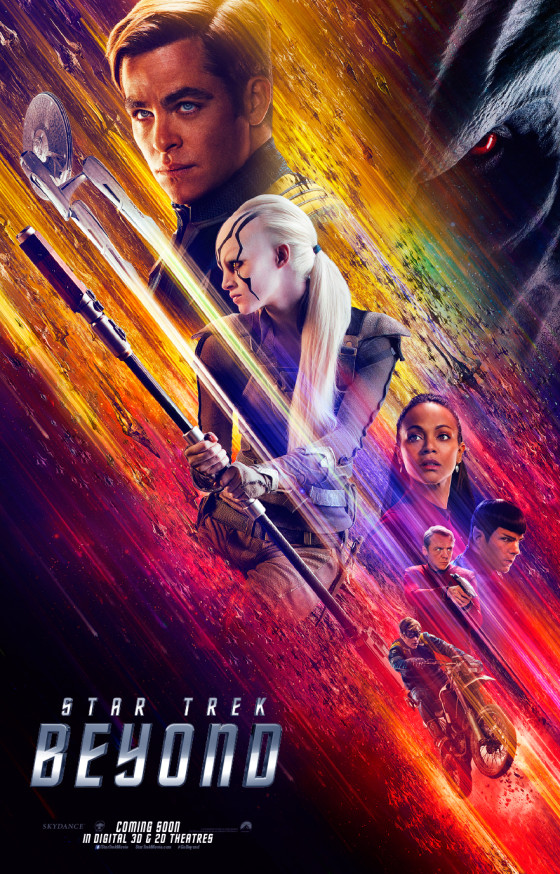 It's the poster for a new Star Trek movie. So, naturally, it has Kirk popping a wheelie on a dirt bike. Naturally.
The newest poster for Paramount Pictures' "Star Trek Beyond" beams up Kirk (Chris Pine), Uhura (Zoe Saldana), Spock (Zachary Quinto), Scotty (Simon Pegg) and newcomer Jaylah (Sofia Boutella) in a blaze of red, gold and purple. Idris Elba's villain Krall also puts in a appearance in the top left-hand corner of the image.

In the latest "Star Trek" film, Captain Kirk will take the Enterprise to the furthest reaches of uncharted space. There, Kirk and his crew will face Krall, who hopes to bring the Federation and everything it stands for to its knees.

Directed by Justin Lin, "Star Trek Beyond" stars opens July 22.