Palahniuk's 'Snuff' becoming TV series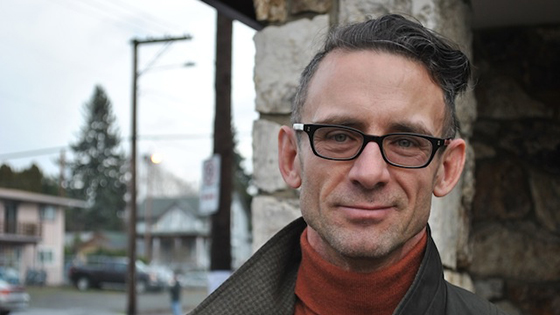 Chuck's book about a woman trying to break the gangbang record (and die from it, I think? I haven't read it in so long) is coming to TV. Uh. Somehow.
The novels of Chuck Palahniuk have been praised for their visceral tales, yet only two — the cult classic "Fight Club" and the darkly comedic "Rant" — have been adapted for the screen. However, that's about to change.

While talking with Palahniuk about the completion of his 10-issue comic series "Fight Club 2," SPINOFF discovered a new and surprising adaptation that should have fans giddy with anticipation.

"'Snuff' has been in development for a while," Palahniuk revealed. "They just got financing from StudioCanal for producing it as a television series. So they're producing a season's worth of episodes for a series based on 'Snuff.'"

The provocatively titled novel centers on a suitably salacious event: Longtime porn legend Cassie Wright is retiring with a bang, or 600. To cap off her career, she's having marathon-style sex with 600 different men, one after another. The book explores the stories that led three of these would-be bedmates (Mr. 600, Mr. 72, Mr. 137) and Cassie's personal assistant Sheila to this historical sexcapade.