'Twin Peaks' Revival cast includes Trent Reznor, Jim Belushi, 200+ others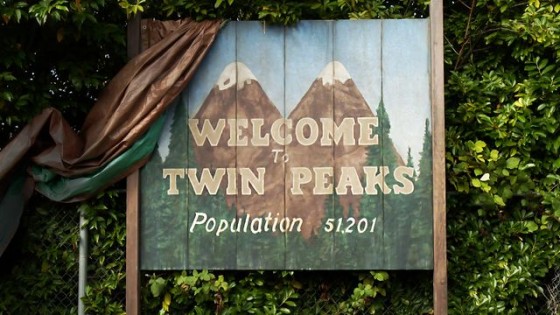 Holy shit, the cast of the Twin Peaks revival is enormous. And. Awesome.
Showtime's new Twin Peaks will feature a cast of 217 actors, and the word "star-studded" doesn't quite get at the curious choices in the full list that the network revealed today.

As you might expect for a show like Twin Peaks, the cast includes a few Hollywood stars, as well as plenty of character actors whom you'd be likely to recognize from other roles. We've selected a few highlights:

Jim Belushi (Show Me a Hero)

Michael Cera (Arrested Development)

Jeremy Davies (Justified)

Jay R. Ferguson (Mad Men)

David Koechner (Anchorman)

Jennifer Jason Leigh (The Hateful Eight)

Matthew Lillard (The Bridge)

Tim Roth (Reservoir Dogs)

Naomi Watts (Birdman)

Twin Peaks will also feature a few musicians. Pearl Jam frontman Eddie Vedder appears in the series, along with Mariqueen Reznor and her husband, Trent Reznor, both of the band How to Destroy Angels. And the cast includes two different Bond girls: Monica Bellucci from Spectre and Berenice Marlohe from Skyfall.

Among the 217 actors starring in Showtime's Twin Peaks are 37 individuals who appeared in the original series, which aired from 1990-1991 on ABC. You can see the full list here; actors from the original show have asterisks next to their names.

Showtime's revival of the series is written and produced by David Lynch and Mark Frost, who created Twin Peaks. The network also announced today that principal photography on the new Twin Peaks has been completed; production began in December. The series, which is set to debut in 2017, takes place 25 years after the events of the original show. You can see a brief teaser here.