Rumor: This is the Nintendo NX Controller, it has no buttons [update: v. fake]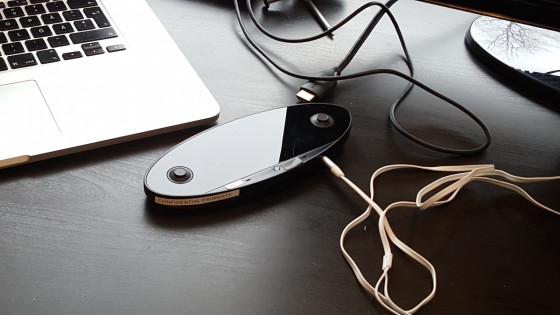 Oh. Well. Check it out. Another new Nintendo console, another wonky controller.
A series of new photos, posted two different places and purporting to show the controller for Nintendo's next console, reveal a controller without buttons, one that's shaped like a football.

I should be clear up-front: We have no idea whether these are the real deal. But the newest pictures, posted on Reddit today by a user named perkele37, are compelling enough to be worth sharing. "To clarify," he writes, "this is the controller unit for the console. Dev-kit, so it's not the final design, obviously." He adds that the controller has "haptic feedback" and a bottom headphone jack.

It kind of looks like an early version of the Vita. Or Stewie Griffin's head.