Guillermo del Toro's new movie is a Cold War romance starring Octavia Spencer and Sally Hawkins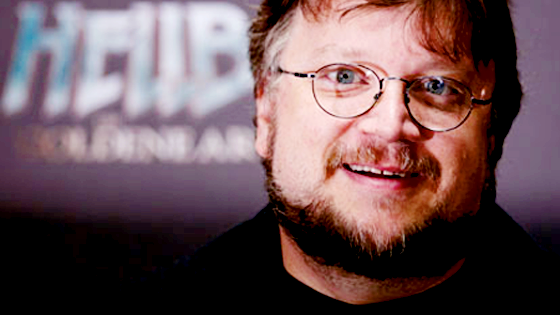 Guillermo del Toro's next movie has been revealed, and it is a Cold War romance. I'm a sucker for the Cold War, so give me this twice over. I'm pretty sure that I read (somewhere) that this next project of his is going to be more "low key", which makes sense given that it is a Fox Searchlight flick.
Sign me up!
Since Crimson Peak hit theaters, Guillermo del Toro's fans have wondered what project he might tackle next. And it feels like a new possibility presents itself each week, from a Fantastic Voyage remake for James Cameron to a Scary Stories to Tell in the Dark adaptation to a black-and-white luchador movie. But now it seems he's finally made a decision on his next movie — and not only that, he's already begun assembling a kick-ass cast.

Sally Hawkins has reportedly been set to star in del Toro's untitled next film, which is set up at Fox Searchlight, while Octavia Spencer is currently in talks. The project is described as a Cold War drama, but in typical del Toro fashion it sounds like there's a fantastical twist. 

Details on del Toro's next film are being kept under wraps, but The Hollywood Reporter describes it in vague terms as "a mysterious and magical journey set against the backdrop of Cold War-era America circa 1963 with an otherworldly love story at the center of it." Del Toro has mixed fantasy and real-life horror to great effect in films like Pan's Labyrinthand The Devil's Backbone, both set around the Spanish Civil War, so it should be interesting to see how he deals with the Cold War.

Spencer is coming off of Zootopia and The Divergent Series: Allegiant – Part 2. She was recently cast opposite Taraji P. Henson, Janelle Monae, and Kirsten Dunst in Hidden Figures, about a group of black female mathematicians at NASA. She will also be seen in Marc Webb's Gifted, which reunites her with Snowpiercer co-star Chris Evans, and the faith-based drama The Shack. Hawkins' recent credits include Paddington and Godzilla, and she has the indie drama Maudiewith Ethan Hawke out next.

Del Toro's Crimson Peak was a box office bomb despite solid reviews (it was one of my very favorites of last year) and an all-star cast including Tom Hiddleston and Jessica Chastain. Still, he's got a devoted following, not to mention ambition and creativity to burn. As far as we're concerned, any new project from del Toro is cause for celebration.