Simon Pegg joining 'Ready Player One' adaptation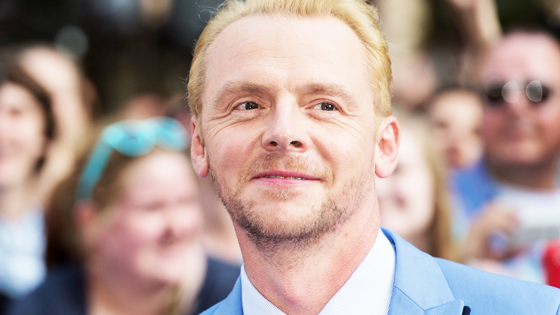 Simon Pegg is joining what is already the considerably talented cast of Spielberg's Ready Player One adaptation.
Simon Pegg is in talks to join the cast of Steven Spielberg's sci-fi film Ready Player One, according to The Hollywood Reporter. The film, an adaptation of Ernest Cline's fiction novel of the same name, is set in the year 2044, when everyone spends a majority of their time in a virtual reality world called the Oasis to escape from poverty, famine, wars, and other real-world conflicts. Pegg is said to play Ogden Morrow, a co-creator of the Oasis, and joins stars Tye Sheridan and Olivia Cooke, who both play talented Oasis users who participant in a treasure hunt of sorts architected by Morrow's fellow co-founder.

Pegg has become a regular fixture in high-profile sci-fi and fantasy films for years now, landing as Scotty on J.J. Abrams' Star Trek and Star Trek Into Darkness and as the unforgettable Unkar Plutt on Abrams' Star Wars: The Force Awakens. (Pegg is also a co-writer on Star Trek Beyond, which comes out this summer.) In an interesting twist, Ready Player One's theatrical release was pushed by three months to March 2018 because it would have run up against Rian Johnson's Star Wars: Episode VIII. Disney pushed the as-of-yet untitled Star Wars installment back by six months earlier this year, effectively dropping a box-office bomb on the countless other December 2017 contenders.