Official 'Preacher' Poster: Smokin' Heresy This May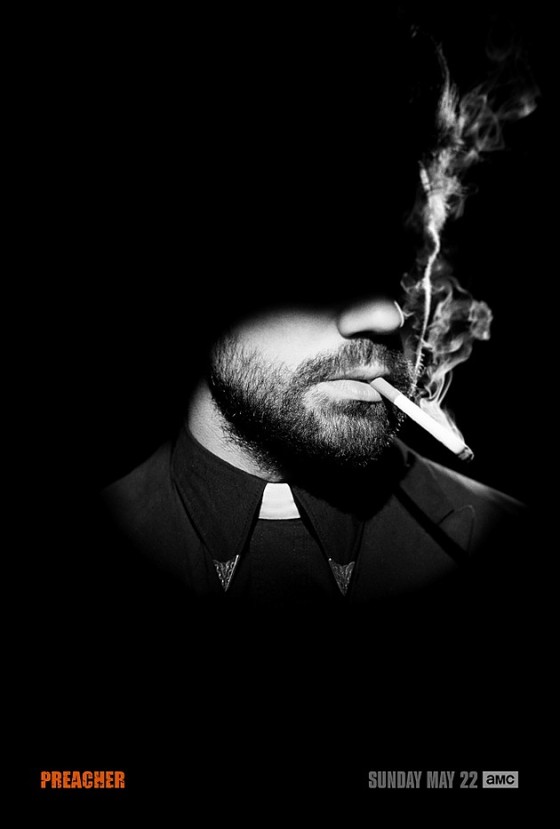 It's been a long road to get Preacher in live-action, and at last we know when that road will end. AMC has officially set a May premiere for the Seth Rogen-Evan Goldberg adapted series, serving up a smokey new poster of our new Preacher in action.

Following earlier reports that Preacher would debut in May, AMC has now officially locked down a May 22 premiere, following the midseason finale of Fear The Walking Dead Season 2 at 10:00 P.M. The pilot will also air twice over Memorial Day Weekend on Sunday, May 29 at 9:00 P.M., settling into its regular 9:00 P.M. timeslot the following Sunday of June 5.