'American Gods' TV adaptation casts Ian McShane as Mr. Wednesday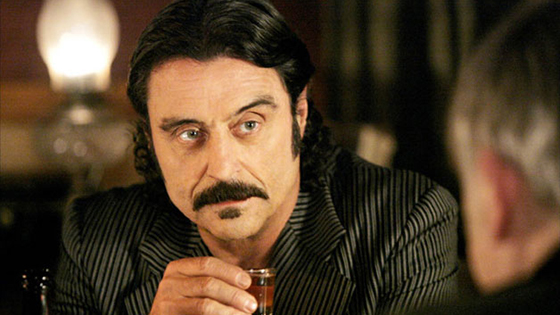 I really enjoyed American Gods. But for the life of me, I cannot recall the character of Mr. Wednesday. Probably because I've only read the novel once, and that was a decade ago. Eons have passed. Brain cells have withered, popping out one by one by one under constant attack from caffeine and ennui. That said, I'm sure this is good news. How? I just am.
Bryan Fuller may be busy putting mortals in space, but that hasn't stopped him from appointing American Gods at home. Following the initial announcement of Shadow Moon, Fuller reveals that Deadwood's foul-mouthed Ian McShane will take the coveted regular role of Mr. Wednesday, himself among the famed American Gods.
The fellow former Ray Donovan and upcoming Game of Thrones star McShane will take the regular role of Mr. Wednesday, described as a crafty and endlessly charismatic con man, full of perverse wisdom, curious magic, and grand plans. The character hires ex-con Shadow Moon (The 100 star Ricky Whittle) to be his bodyguard as he journeys across America, using his charms to recruit others like him as he prepares for the ultimate battle for power.

Said original author Neil Gaiman of the casting:
When you write a beloved character (beloved with, or despite, or because of all his faults) like Mr. Wednesday, you get to watch the internet trying to cast the role. I've seen a hundred names suggested, but few make me grin like Ian McShane does. I've already been lucky enough to have him in one film (he was bright blue in it, animated, and probably Polish). Now I count myself even luckier: he's made the journey from 'Lovejoy' to 'American Gods.' Yesterday was Super Tuesday. Today is Wonderful Wednesday.