J.J. Abrams wants a third 'Cloverfield' movie, compares series to 'Twilight Zone'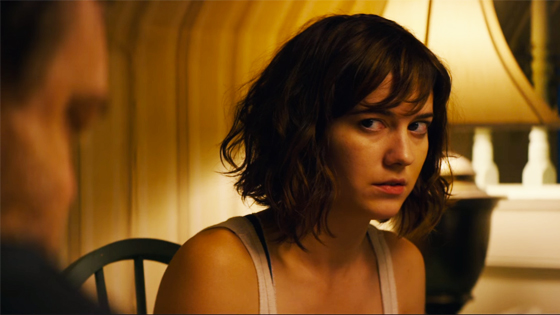 JarJar Braybrams wants a third Cloverfield movie. If the second (loosely connected) movie is as enjoyable for me as the first one, the I'm all aboard. Give me a weird mythos populating somewhat individual entrances into the franchise, and I'll be fine. Overjoyed, even. Well, not overjoyed. Joyed.
When J.J. Abrams' production company, Bad Robot, released the teaser trailer for 10 Cloverfield Lane last month, people were shocked that a sequel to the 2008 found-footage film had been made.

In a new interview with Entertainment Weekly, Abrams has now said that Bad Robot didn't just have plans for a sequel, but also wanted to work on a third movie for the franchise.

"There is something else that we'd like to do and hopefully we'll get that shot," Abrams told the magazine.

According to Abrams, the idea is to loosely connect all the films in the series instead of making them direct sequels, not unlike The Twilight Zone. Abrams added that there's a "larger conceit" with the films, but wouldn't go into any details about what that may entail.

10 Cloverfield Lane, which stars John Goodman, Mary Elizabeth Winstead and John Gallagher Jr., hits theaters March 11.