'XCOM: Enemy Unknown' and 'XCOM 2' getting Vinyl Soundtracks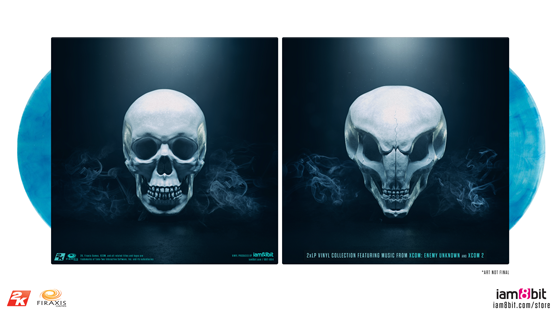 Man. A niche of a niche of a niche. If vinyls are for a select few, then gaming vinyls are for an even more cloistered segmentation of the population. Which I'm all for, frankly. Fetishize your fetishes. Lord knows I do.
The music of Firaxis' XCOM: Enemy Unknown and XCOM 2 are coming to vinyl as part of a double LP release from 2K and iam8bit.

The double vinyl album includes music from composers Michael McCann, Roland Rizzo and Tim Wynn pressed on 180-gram vinyl. The release will also include digital versions of the soundtracks. The double LP's sleeve features a design from Filip Hodas, with a human skull on one side and a Sectoid skull on the other.

iam8bit is currently taking pre-orders for the XCOM album, which costs $35 and is expected to ship sometime during Q2. For more on the recently released XCOM 2, read Polygon's review.

The two XCOM games join a handful of other vinyl soundtracks coming soon from iam8bit, including Dustforce, Monument Valley, the Uncharted trilogy and Guild Wars 2.