Monday Morning Commute: It's Only For Forever!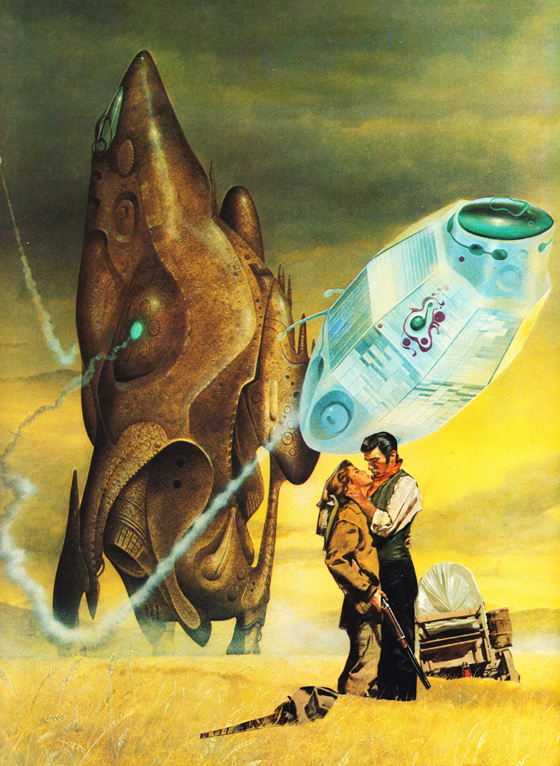 Hello SlimeLords, you slithering salacious rot-souls. Clamber into my compartment aboard the Space-Ship Omega and lend me your ocular-meat. I'm going to describe to you the various things I'm looking forward to this week. What is on my mind. What is on your mind! I have telepathy! And caffeine! And telepathy! And a hearty desire to regal your loved ones with falsified tales from your unfortified mouths! Telepathy!
But uh, seriously. This is Monday Morning Commute. Here what I'm up to this week! Read it. Love it. Condemn it. Then hit me with your own anticipations this week.
—-
The semester started today. I'm teaching one class (and tutoring for hours upon hours to compensate for the difference in revenue). Class seems dope. Good students. Excited to get into the classroom. Six week breaks are too long, man.
—-
Also starting this week? Lucha Underground's second season. It's some of the best wrestling going, combined with wonderful, completely-out-there storylines. The show is fucking insane, it knows it, and it embraces it.
—-
I'm glad I outed myself as a Cam Newton lover weeks ago. So no one can accuse me of being simply bitter that the Broncos beat MySportTeam and now I'm rooting for AnySportTeam that competes against them InChampionship. 'Cause I'm pretty goddamn excited to see the Panthers in the Super Bowl in a couple of weeks.
—-
Got myself a bit of a serious crush as of late on Sleigh Bells' Alexis Krauss. She's a perennial one of them, my crush on her ebbing and flowing. Definitely flowing right now. Definitely!
—-
Seeing The Force Awakens this week with my BetterHalf. She wants to see it, and how can I say no to a sixth viewing? I can't! Especially when I have the excuse that someone else wants to see it, thereby exonerating my madness from being responsible for the viewing.
—-
Megadeth peaked, what, twenty-two years ago? And yet I still can't help but enjoy their latest album, Dystopia. It's bad at parts, hilarious(ly bad) at others (in the lyrical department). A friend of mine described their music in the part few albums accurately, stating that the verses often feel like obligations. They do. Oh do they ever. But once Crazy Dave and Gang get to their bridges and solo sections, they manage to come up with enough shit to entertain me.
—-
Finally. Fallout 4. Always Fallout 4. I told our own Johnny Hotsauce that I don't feel any real compunction to finish the game. On the contrary, I feel a general aversion to completing the campaign. I get such enjoyment from just meandering the Universe. Fortifying my settlements. Discovering new random moments upon the Glorious Plains of Gloom. I know that you can play-on after finishing the campaign, but there's always something final about a title after you finish that last campaign mission.
Where am I right now? I have to hunt down some dude from The Institute in the Glowing Sea? I think? I'm also level 61, and have more ammunition, money, and DPS than I know what to do with.
—-
That's it for me, folks. What are you up to this week?