Miley Cyrus starring in Woody Allen's TV series for Amazon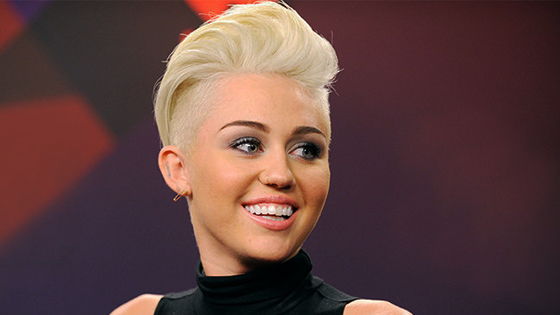 Uh. Miley Cyrus. Starring in Woody Allen's TV series for Amazon (which I didn't know was a thing)? I mean. Okay? It's sort of enticing to me in a "what could this possibly look like?" sort of way.
Woody Allen's upcoming Amazon comedy series still doesn't have a title or a release date, but it has a few unexpected stars on its cast list. Deadline is reporting that Miley Cyrus — yes, that Miley Cyrus — is going to headline the show alongside Elaine May and Allen himself when shooting begins in March. Cyrus has spent the last half-decade focusing on music save a few cameo appearances and Saturday Night Live gigs; May last acted in Allen's slight 2000 crime comedy Small Time Crooks. Deadline also notes the show will span six episodes, all set in the 1960s. Allen is still writing and directing every episode, par for the course considering his extensive written-and-directed filmography. (He's still planning on releasing a movie this year, one that's set to star Jesse Eisenberg and Kristen Stewart.)

Allen and Cyrus' nascent working relationship is coming into view at a peculiar time in each person's career. Last year's Irrational Man was Allen's least successful movie (from both critical and commercial perspectives) in almost a decade, and his body of work has been cast in a troubling light by sexual abuse allegations levied in 2014 by his adopted daughter Dylan Farrow. Cyrus has spent the last few years wandering through the artistic wilderness, a journey that's involved fewer peaks (remember "Wrecking Ball"?) than valleys (wanton cultural appropriation, picking fights with Nicki Minaj, musical and chemical experimentation). Working together might not rescue either person's career, but it definitely makes for an interesting TV show — at least in theory.