'Doctor Strange' casts Benedict Wong ('The Martian') as the Sorcerer's Sidekick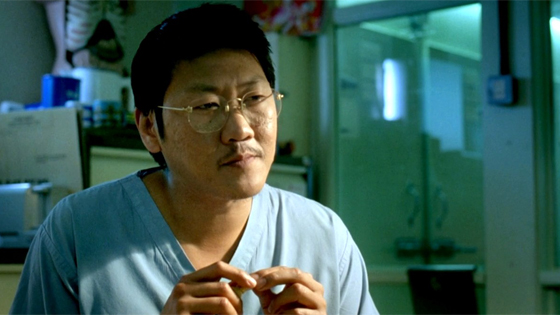 Dr. Strange in Doctor Strange has got his Strange Sidekick. The role of Wong will be played by Benedict Wong, who many have seen Bringing Matt Damon's Ass Home in last fall's The Martian.
"Sorcerer Supreme's sidekick" — say that one five times fast. Anyhow, that's the latest role that's been cast in Doctor Strange, and although many of the major roles have been filled, Marvel isn't quite done casting up the for the upcoming film. The Martian star Benedict Wong is the most recent addition to the cast, playing the part of Benedict Cumberbatch's sidekick.

THR reports that Wong will play the role of… Wong, a character who originated in the comics back in the '60s. Wong (the character) works in service to Stephen Strange, researching the occult, providing healing services, arranging Strange's personal agenda, and aiding in combat when needed with his expertise in martial arts. He's sort of like Alfred to Bruce Wayne/Batman — if Alfred had some martial arts training.

Wong is also of great importance in protecting Strange, keeping guard over his body when the doctor mentally transports himself to the astral plane.

Benedict Wong has also starred in Prometheus and Marco Polo, and joins a cast that already includes Cumberbatch's eponymous hero, Chiwetel Ejiofor's Baron Mordo, Tilda Swinton's Ancient One and Michael Stuhlbarg's Dr. Nicodemus West. Rachel McAdams and Mads Mikkelsen are also on board in mystery roles, though it's been speculated that the former may be playing some incarnation of Night Nurse.